Aug 23, 2022 07:17 AM Central
Vicki Merrill
You've heard me mention Raindrop, but just what is it??
Raindrop stimulates every organ, muscle and bone of your body at the cellular level through the oils, supporting the immune system and bringing your body into structural and electrical balance, releasing toxins or disease wherever they may be lodged, even in your mind and emotions. It is truly incredible to experience.
There are many versions of Raindrop out there, but the same oils are always applied, just not always in the same sequence. The first set of oils go in and open the cells. The second set act a bit like bouncers...cleaning up the junk and misinformation in your cells, while the third set of oils reprograms and corrects information in your cellular memory, restoring and maintaining both physical and emotional wellness.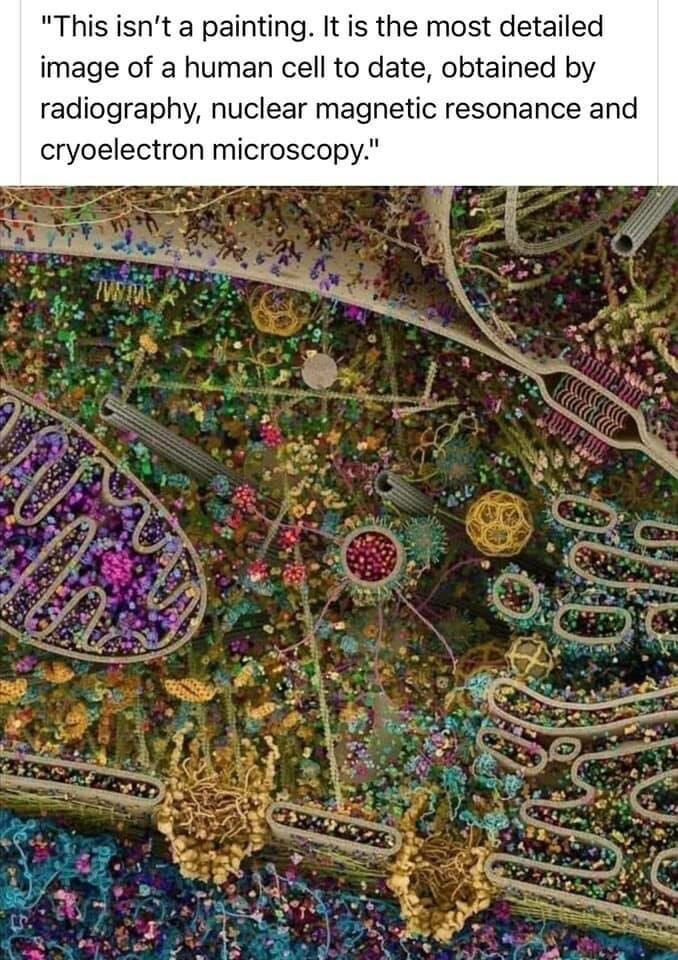 Gary Young was exploring natural modalities for healing through a variety of healers, including the Lakota Indians. They would cross the Canadian border to enjoy the frequency of the Aurora Borealis, lift their hands in the air, plant their bare feet in the ground, and draw energy from both the ground and the lights while someone lightly stroked feathers up their back from the ground to the base of their skull.
As with VitaFlex, only Young Living oils are used as they are the only ones CARE knows of that are grown, manufactured and packaged in the US that meet all standards for Natural, Organic and 100% pure therapeutic oils. About 98% of other brands are diluted, refined, adulterated with synthetics and/or are improperly grown, harvested and/or distilled and may meet standards for food and fragrances, but not for healing applications. If you see "100% USP grade" on the label of your favorite oil, that is US pharmacopeia = manipulated to fit a standard = adulterated by definition. Remember, Wrigley's wants all it's spearmint gum to taste the same every single time you open a stick and pop it in your mouth…
Therapeutic grade oils, however, can't be played with in any way. Chemical analysis is not the only property that an oil has. It also has electromagnetic and frequency properties. An oil can either contain life force or not, and therapeutic grade oils must contain that life force. Even just a little bit of synthetic material added to that living oil poisons it, diminishes it, and may even kill it all together.
Adulterated oils don't work and can cause allergic reactions, however, pure steam distilled oils do not. You may see a detox reaction or have a psychosomatic response but not a true allergic reaction. You can even be allergic to the plant, but you cannot be allergic to the pure oil. How fascinating is that?? It's all in the chemistry...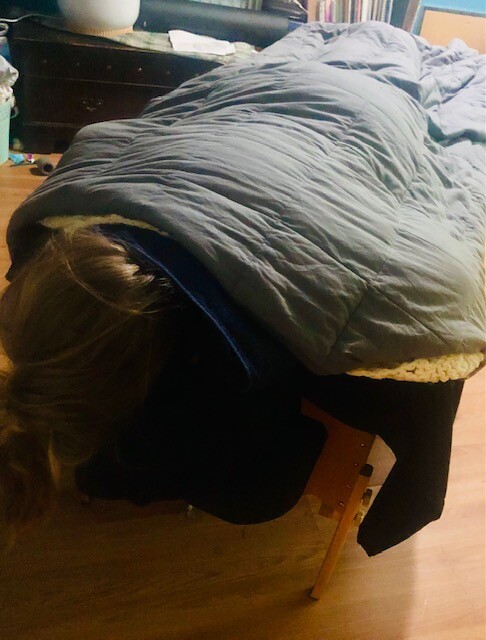 Why the name Raindrop?? I drop the oils 6-8 inches above my hand before applying and vitaflexing them into the spinal points on your feet, as well as before feathering them onto your spine. This allows them to pass through your energy field, and mine, increasing their energetic frequency. Also, when we apply them from that distance above your back, it really can feel like raindrops...
Issues in your body and mind are in layers, like an onion. During a session only those layers you are ready and willing to release will be released, both physical and emotional. Raindrop can lead to permanent healing but not all problems can be solved in a single session.
Benefits to your mind, body and emotions start taking place during a session and these adjustments can continue throughout the following week, while some benefits may be subtle and not noticed for awhile.

That's Raindrop in a nutshell! Coming soon I will be offering hands on workshops on both this and Vitaflex where you can learn how to do the techniques and you will experience each technique. I will also be offering a Healing Oils of the Bible class – fascinating information in that one!!
Until then, my schedule is filling up fast, so if you, or someone you know would like to experience this first hand, feel free to reach out. I am currently offering sessions at my home in Norridgewock and also at a salon in Skowhegan. The price varies depending on the location so reach out if you are ready! I am already booking well into September, so don't wait!
Be well,
by: Vicki Lyn Merrill©, CRTS, LSH
Licensed Holistic Practitioner
Certified Vitality Lifestyle Coach
207 480 0356
All Rights Reserved