Jan 23, 2023 06:07 PM Central
Vicki Merrill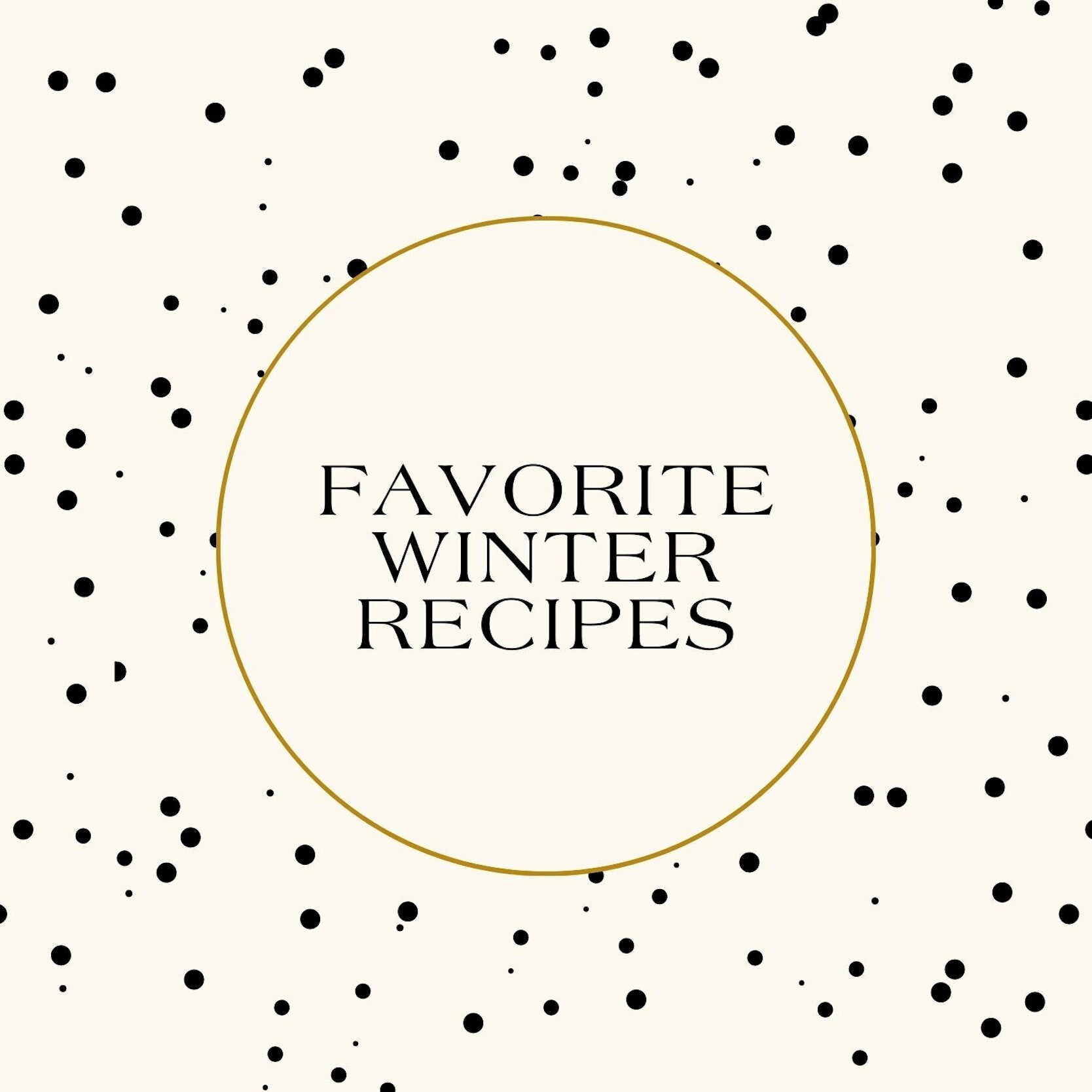 FAVORITE WINTER RECIPES
Winter is a season for comfort foods and drinks, and adding oils is a great way to increase health benefits at the same time...for all recipes. Simply heat all ingredients, except the oils, in a pot over the stove, until just hot. Don't boil. Remove from heat, add the oils and stir to combine. Serve in your favorite mugs and top as desired. Easy peasy!
Spiced Cinnamon Cider
A steaming mug of hot cider is the perfect remedy to cold, wintry days. Serve it after a day of sledding or hiking to warm up from the inside out, or just enjoy while you are curled up with your favorite book or playing games with the crew.
8 cups apple juice or cider
4 cups orange juice
1 cup pineapple juice
9 drops Cinnamon Bark Vitality
6 drops Cardamom Vitality
4 drops Clove Vitality
4 drops Nutmeg Vitality
3 drops Citrus Fresh Vitality
Sliced oranges
Cinnamon sticks
Add all ingredients to a large pot and stir to combine. Heat until simmering. Simmer for 30 minutes. Serve warm in a mug. Garnish with sliced oranges and cinnamon sticks, if you are fancy like that. ;)
Maple Cinnamon Latte
12 ounces brewed, strong organic coffee
1/4 cup milk of choice
1T organic maple syrup (add more to taste)
Organic ground cinnamon for dusting
1 drop Cinnamon Bark Vitality essential oil
1 scoop Inner Beauty Collagen
Optional: Electric milk frother
Grab your favorite coffee mug and line the bottom with about a tablespoon of maple syrup.. Pour the brewed coffee on top and stir gently to mix. Add the milk and essential oil (if using) to the frother, hit the button once, and wait while it warms. When ready, pour the milk into your coffee, top with a sprinkle of cinnamon and a small drizzle of maple syrup or a small sprinkle of raw sugar if desired!
Homemade Hot Cocoa
Wind down and warm up with your favorite mug brimming with homemade hot chocolate. You can add any Vitality oil to your recipe, but these three are favorites - Lavender Hot Cocoa and Peppermint Hot Cocoa! Or how about Mexican Hot Cocoa for a festive twist?
Lavender Hot Cocoa
4 cups milk of choice
8 Tbsp unsweetened cocoa powder
1 tsp vanilla extract
4 tsp honey, or more to taste
4 drops Lavender Vitality essential oil
Peppermint Hot Cocoa
4 cups milk of your choice
8 tablespoons unsweetened cocoa powder
1 tsp vanilla extract
4 tsp honey, or more to taste
2 drops Peppermint Vitality essential oil
Champurrado Mexican Hot Cocoa
4 cups milk of your choice
½ cup honey or agave
2 Mexican chocolate tablets
¾ cups masa harina (corn flour)
2 drops Cinnamon Bark Vitality essential oil
2 drops Orange Vitality essential oil
What's your favorite winter recipe??
Jan 17, 2023 09:25 AM Central
Vicki Merrill
Not sure about winter where you are, but it has been making its presence known here for a few days now... I love how life slows down this time of year (well, at least it's supposed to...), a crackling warm fire, baking, and settling in early. You??
If you love do-it-yourself fun, this is for you!
COZY WINTER HOME
DIY Evergreen Essence Room Spray
15 drops Evergreen Essence Essential Oil Blend
10 drops Vanilla Oleoresin
10 drops Tangerine Essential Oil
Add essential oils to a 2oz glass spray bottle, add a splash of witch hazel & top with water! Spritz on all the things!
DIY Frosted Forest Hand Soap
Foaming hand soap bottle or recycle a YL one!
2 Tbsp Liquid Castile Soap
10 drops each Peppermint, Idaho Blue Spruce essential oil
5 drops Vetiver essential oil
1 tsp Vitamin E oil
Add essential oils, Vitamin E oil and Castile Soap to the bottle, then top with water leaving 1" at the top
Sugar & Spice Wool Dryer Balls
There's something about the smell of warm fresh laundry fresh from the dryer - especially when combining Thieves Laundry Soap and essential oil infused wool dryer balls!
Ylang ylang, Vanilla & Cinnamon Bark pre-mixed in a dropper bottle, about 10-15 drops of each
Add 4-5 drops of essential oils to each dryer ball.
Let the dryer balls air dry for about an hour or to speed up the process you can dry them alone. This will allow the oil to absorb into the wool and not transfer to your clothes.
When it's time to dry your clothes - toss the dryer balls into the dryer with your clothing. Refresh the oils every 4-5 loads or more often if you prefer a stronger scent.
Winter Spice Orange Garland
This is one of our favorite things to do every year. It is beautiful, smells amazing, adds a lovely touch to any room and is so easy to make. It may be a holiday tradition for some, but leaving it up or making it in the new year is a great way to add a touch of brightness to your home!
About 5 oranges or a mix of oranges, Clementines and grapefruit for varied sizes and colors
Essential oils: Cinnamon Bark, Vanilla, Clove, Believe, Thieves
Fresh cranberries and cinnamon sticks (optional)
Slice your oranges in circles to ¼ to ½ inch in thickness and arrange them on a non-stick surface or parchment paper. Pour 2-3 drops of essential oils on each slice, then set them in a cool oven and turn the temperature onto the lowest setting your oven will allow. (If your oven does not go below 300, set it there and use a wooden spoon to prop the oven open slightly and allow some heat to dissipate.)
Leave the slices in the oven for about 5 hours, then shut the oven off and leave the oranges in there overnight or until completely cool. They will be fairly dry, but will continue to dry out over time. You don't want to over dry them in the oven because they can start to burn!
Once they are dry, string them with some twine, alternating with a few varying sized slices and a cranberry or two, a tied cinnamon stick, whatever you like!
Jan 9, 2023 10:15 AM Central
Vicki Merrill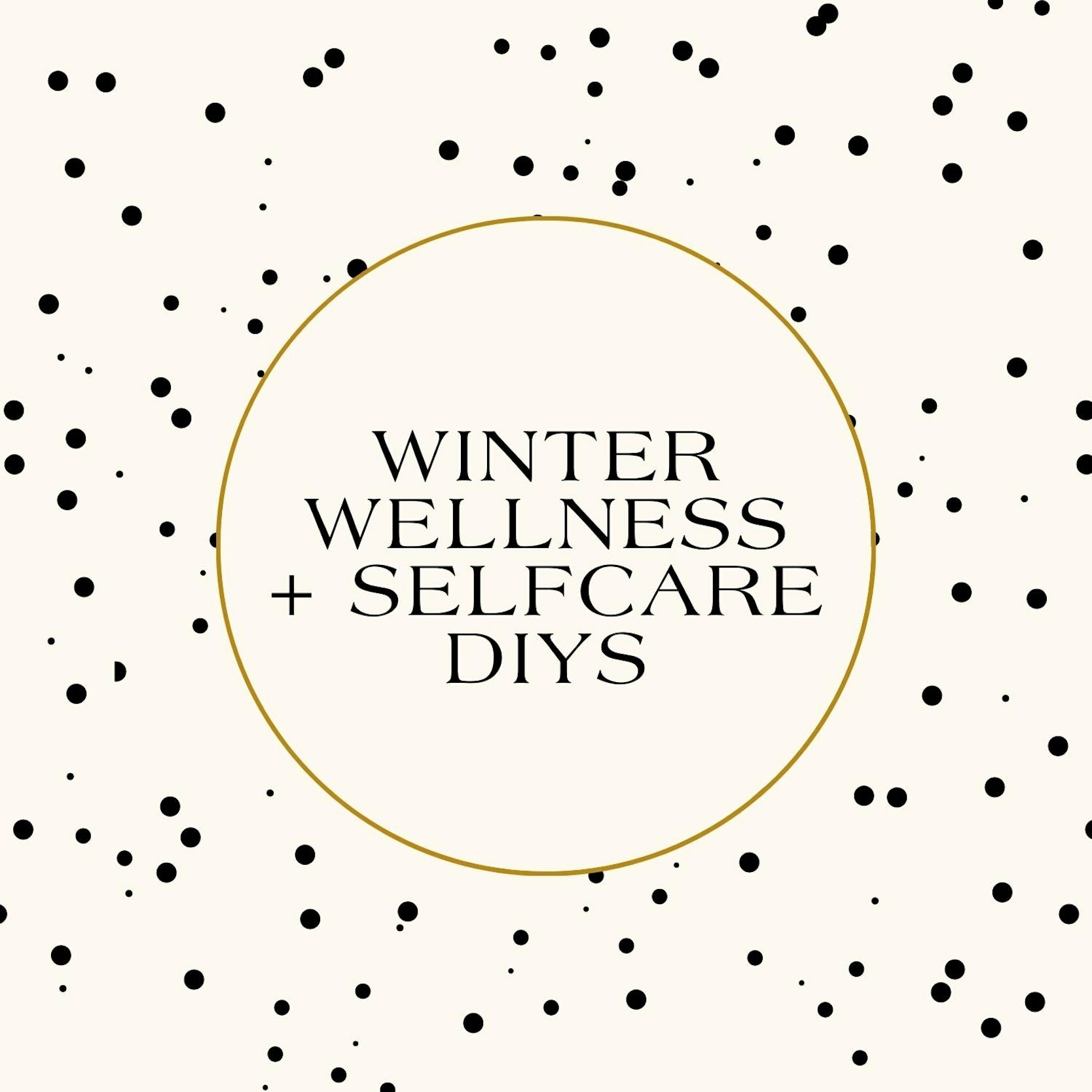 How about a few WINTER WELLNESS + SELFCARE DIYS? If you are like me, you could definitely use a little slowing down, and a whole lotta TLC right now...
Winter Wellness Oral Spray
This little bottle will be your winter companion! Applying oils topically and diffusing are both great health habits, but there is even more benefit to using oils as dietary supplements. Try out this Winter Wellness Oral Spray to give your immune system a little TLC!
1 drop each Longevity Vitality, Thieves Vitality, Frankincense Vitality
2 drops Orange Vitality, Lemon Vitality
Splash Thieves Mouthwash, optional
Filtered water
Add all ingredients into a spray bottle and shake well. Spritz into your mouth daily or as desired!
Raindrop Oral Spray
Sometimes our defenses need a little extra boost, and this combination of oils is our go-to when we need something a little 'more.' The Raindrop Massage Technique is a powerful health tool, so we're using that same combination of oils on, around, and in our bodies when we need it!
1 drop each Oregano Vitality, Thyme Vitality, Peppermint Vitality,
2 drops each Lemon Vitality, Orange Vitality
Splash Olive Oil
Filtered Water
Add all ingredients into a spray bottle and shake well. Spritz into your mouth daily or as desired! Note: this one may tingle a bit!
Raindrop Detox Bath Again, with this powerhouse blend of oils! This is a great practice when defenses start to go down or whenever you need a boost. Feel free to also reach out to set up your very own Raindrop session! You won't regret it.
1 cup magnesium flakes
3 drops each Oregano, Thyme, Basil, Marjoram, Cypress, Lavender
2 drops Peppermint, Wintergreen, Aroma Siez
Add oils and magnesium together in a glass jar and mix. Place the jar under hot, running water to diffuse out into bath water. Soak as long as possible!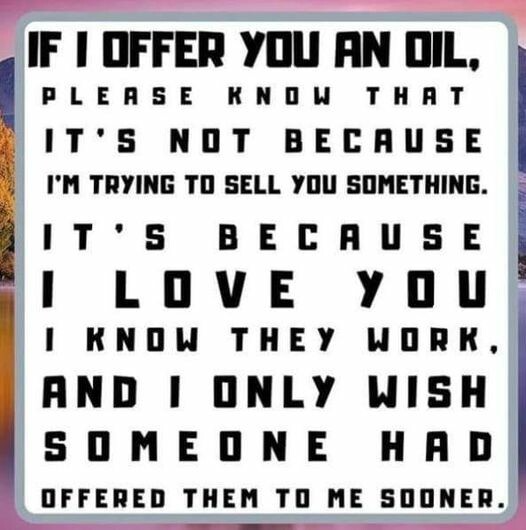 New Year's Perfume Spritz
Enter the new year with a cozy, refreshed personal scent!
20 drops each Kidpower & Spearmint
5 drops Vanilla
2 drops Wintergreen
Fill with Witch Hazel
Add all ingredients into a spray bottle and shake well. Spritz onto wrists and neck before heading out the door!
Winter Nights Shower Scrub
This simple DIY leaves your skin silky smooth and its incredible winter scent is perfect for the winter days. Follow with the DIY Body Butter for smooth, happy winter skin!
1/4 cup organic fractionated coconut oil
3/4 cup organic cane sugar
15 drops Winter Nights essential oil blend
10 drops Vanilla oleoresin
Mix Winter Nights & Vanilla with fractionated coconut oil in a glass container, then add organic cane sugar to the bowl and stir until combined. To use, massage into skin in a circular motion and rinse well. After exfoliating, moisturize with Young Living's Winter Nights Hand and Body Lotion or DIY Body Butter.
Present Time Body Butter
Take care of your winter skin with this simple, customizable DIY Body Butter. Wait til you try mixing floral oils with spruce and tangerine...
8-12 ounce glass container glass container
1/2 cup solid refined, organic coconut oil
1/2 cup organic mango butter (or a mix of shea butter and mango butter)
1/2 cup organic jojoba oil
5 drops Idaho Blue Spruce essential oil
10 drops Neroli or Geranium essential oil
15 drops Tangerine essential oil
Place coconut oil and shea butter in a bowl and whip with a handheld or stand mixer until fluffy and smooth. Slowly add in the jojoba oil, then the essential oils, mixing as you add. Whip for about five minutes or so. The longer you mix, the fluffier it will become!
TLC also includes community. Mark those brand new calendars or planners now for the second Sunday of every month at 2pm to join us here at my house for Sunday Fun Day! We kicked it off last weekend and dove into the Healing Oils of the Bible. Everyone had a blast and is looking forward to our next gathering! You can't be fully well without a community you do life with. Even if it isn't this community, find a group that fits you, and make some new connections. You will be healthier for it.