Jun 19, 2023 07:13 AM Central
Vicki Merrill
beach, camping, citronella, cooling, diys, geranium, hacks, insects, itch stick, lavender, ningxia, outdoor spray, peppermint, seedings, Stress-less Summer, sun, sunscreen, thieves
Summer is officially here! How crazy is that!? Seems like just last week we were celebrating New Year's!
Here are a few tips and tricks to make your camping adventures or beach get-aways a little better!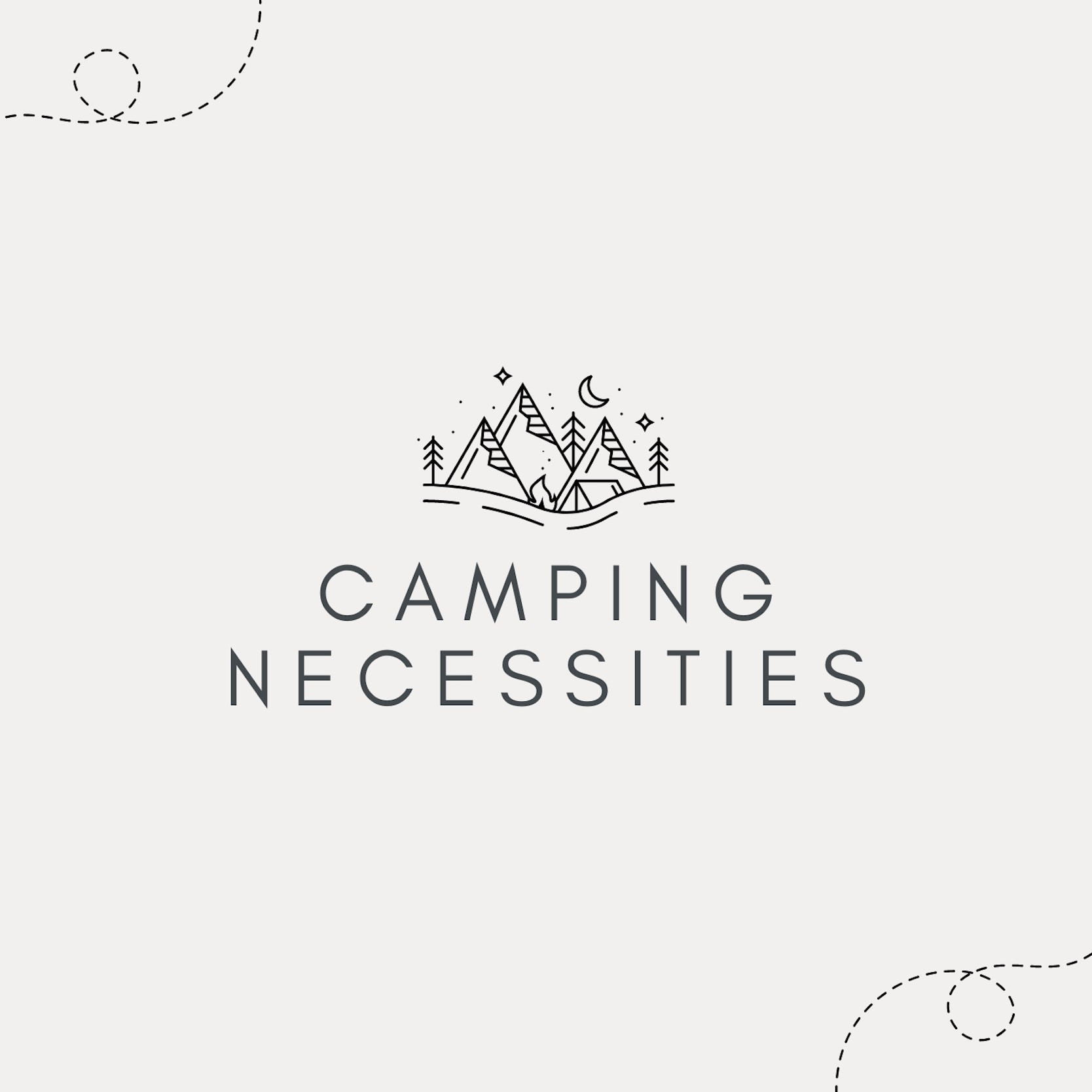 CAMPING NECESSITIES
Do you love getting outside and exploring? Do you think to take your Citronella, Geranium, and a battery-powered diffuser along with you? When you are hanging out at your campsite, book in hand, this combo will quickly become your BFF! Simply fill a
battery-powered diffuser
with 5-7 drops each Citronella and Geranium and enjoy the incredible smell...and pest-free zone!
Insect Repellent & Insect Repellent Wipes: This formula effectively prevents mosquito, flea, and tick bites, so you can enjoy the great outdoors worry free!
Insect Repellent Spray Hack: Grab the Insect Repellent bottle and make it into a spray for easy use:

Bottle of YL Insect Repellant
3 TBSP fractionated coconut oil or ClaraDerm Cooling Mist
20 drops Citronella essential oil
Add all items to the spray bottle, but add the insect repellent last (it will not all fit!)

DIY Outdoor Spray: If you live in a state that has shipping exclusions for the Insect Repellant, try the wipes! Still can't order because of limitations? You can also add a spray top directly to your bottle of Citronella.

25 drops each Citronella, Geranium, Lemongrass, Lavender
20 drops Eucalyptus Radiata, Tea Tree
V-6 Vegetable Oil carrier or carrier of choice or ¼ part Witch Hazel to ¾ part Distilled Water
Note: If you want to use a larger bottle, simply double the recipe. Also if you feel you need a stronger formula or are extremely susceptible to outdoor pests add more Citronella, Lemongrass and/or Geranium!

DIY Itch Stick: for those times you forget your insect repellent...

In a rollerball, combine 10 drops Purification, 10 drops Lavender + 10 drops Lemon, and top with a carrier oil. Roll on bug bites & itches.

Lavender Essential Oil: We don't call this the Swiss Army Knife for nothing! Someone needs a little calm? Grab your Lavender. Skin saw too much sun? Grab your Lavender. Little one stepped in an ant bed? Grab your Lavender. Blooming flowers got you down? Grab your Lavender!
Mineral Sunscreen: Hands-down, this is my favorite sunscreen. It checks all of my boxes -- reef-safe, effective, all natural, great for all skin types, non-nano zinc, won't clog pores. What else is there?!
Mineral Sunscreen Spray Hack:

Bottle of YL Mineral Sunscreen
5 TBSP fractionated coconut oil or ClaraDerm Cooling Mist
20 drops Carrot Seed essential oil
Optional: 30 drops Citronella essential oil
Add all items to the spray bottle and shake well!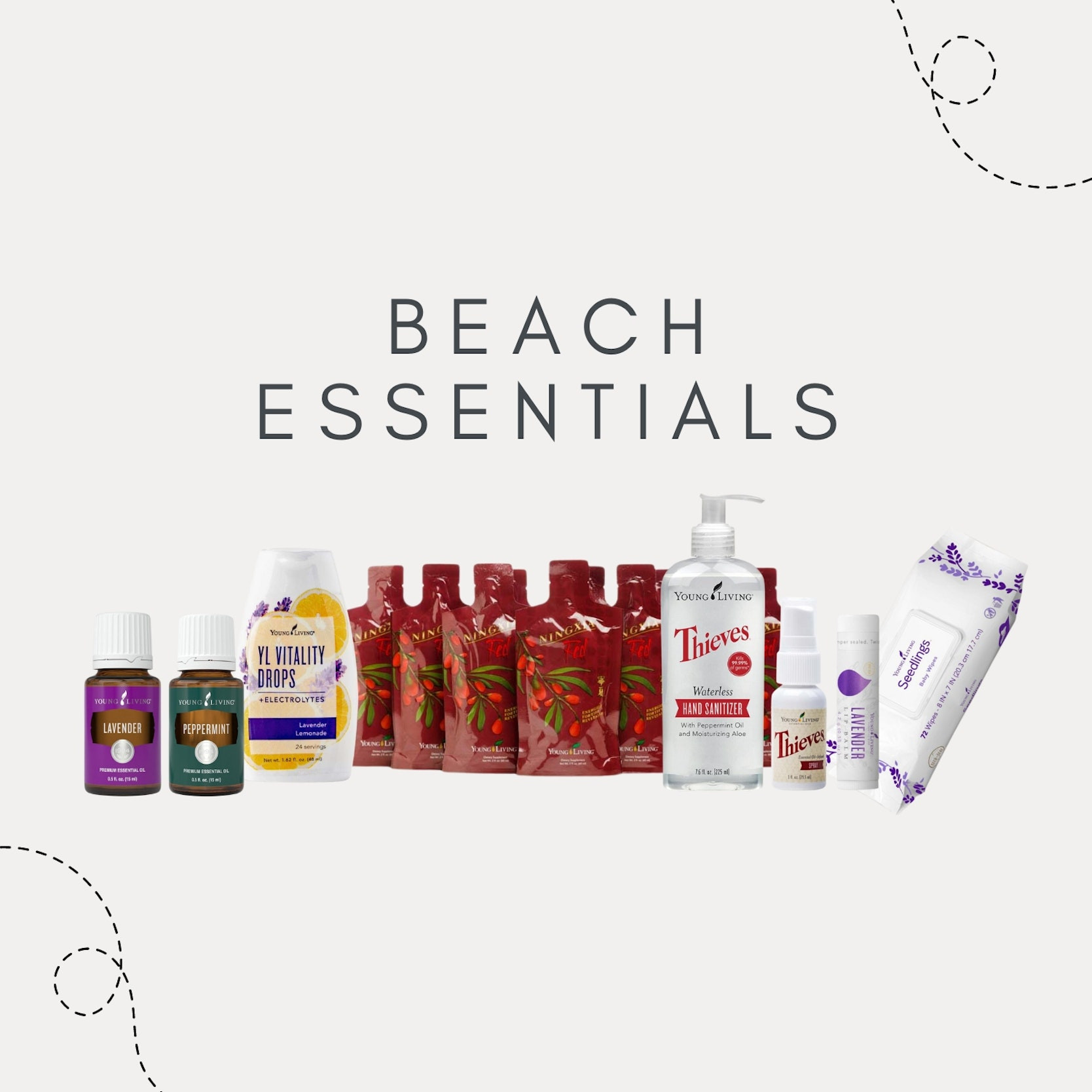 BEACH ESSENTIALS
Maybe you are more of a beach person?? I've got you covered, too!
NingXia Red packets: freeze them overnight for a slushie-like treat
Lavender Lemonade Vitality Drops + AminoWise: to keep you hydrated in the sun and heat
Thieves Hand Sanitizer & Spray: for clean hands, e-readers, toys, phones, etc!
Lavender Lip Balm: great for lips, cheeks, noses and it makes a great carrier stick too!
Peppermint roller: roll over the back of your neck for instant air conditioning when you get a little too hot!
Lavender oil: again, for ALL the things! Any kind of skin need, grab your Lavender.
Seedlings Baby Wipes: for clean hands, even in the sand! Easily remove all the sand from your feet, legs, and hands!
How do you love to spend your summers?? What's your favorite hack?
May 29, 2023 08:15 AM Central
Vicki Merrill
bugs, cedarwood, citronella, diy, Emotions, geranium, insect, insect repellent, juniper, lavender, lemongrass, peppermint, sage, spearmint, tea tree, thyme, toxins
After a long, cold winter and the sometimes dreary penetrating cold of spring, you are absolutely ready to get outside when the sun starts shining warm and bright, right?? But, sadly, what else wakes up at about the same time?? Yup – the bugs…the black flies, the mosquitoes, the ticks...
And get this…according to the World Health Organization, the mosquito is the deadliest of all animals...
For centuries, plants or smoke from fires have been used to naturally repel insects. But, over the last 100 years or so, these were replaced with toxic chemicals. Is anyone surprised by that yet??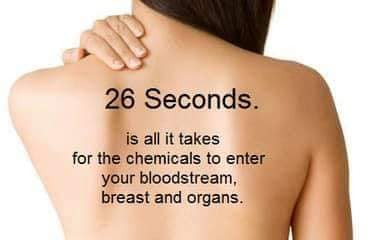 DDT was the first modern synthetic insecticide. Introduced in the 40's, there was a jingle to go along with it – DDT is good for me-e-e!! Anything that has a jingle must be good for us, right? 😉
But the EPA issued a cancellation order for DDT in 1972 because of its adverse environmental effects to wildlife and people. Go figure.
Then came DEET and other toxic chemicals and even chemical coated clothing. Now think about your skin being porous… DEET has been associated with seizures, numbness and behavioral changes, nasal cancers, compromised immune systems, cardiovascular toxicity, respiratory distress, and severe allergic reactions. DEET brought on a change in the brain of after just a brief exposure to it…and mosquitoes and other insects can develop an insensitivity to it…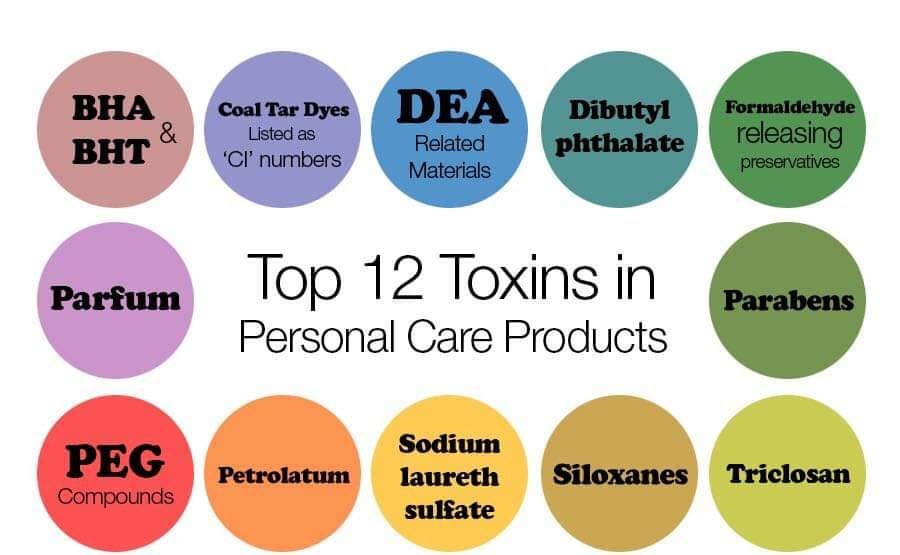 38 essential oils were studied in 2005 to look at their ability to repel mosquitos. Let's take a look at a few.
Citronella
with vanillin provided 3 hours of protection, is calming, and helps you think about those things that "bug you"…and you might just find that those "pesky annoyances" are just the things you need to be more accepting of in others...so you can accept them in yourself…
Lemongrass
along with citrus or tree oils with vanillin was superior to DEET and also releases resentment, regret from those "should haves", and pessimism, turning those negative energies into positive ones, so optimism, courage and hope can return.
Cedarwood
oil protects against a variety of insects including ants, fire ants, ticks and moths. It helps you feel safe and secure with yourself as well as in your environment, kind of an energetic feeling of a safe warm blanket…so it's a double blessing for supporting annoyance free sleep for those overnight adventures in the great outdoors…it also has skin cleansing properties and is a natural deodorizer…all great benefits for that active, outside lifestyle.
You can blend it with citronella, rosemary, tea tree, myrtle, clove or lemongrass. Sounds like a win in any situation, right??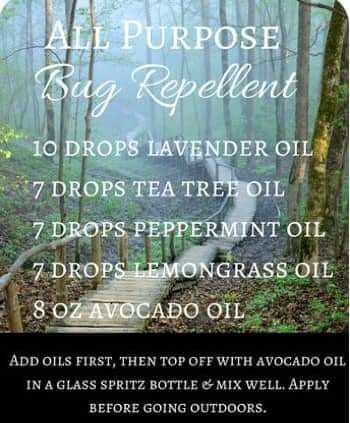 If you aren't a fan of DIY's, I've got you! Have you tried
YL's insect repellant
?? It repels mosquitoes, ticks and fleas with no DEET, or any of the other toxic crap we talk about, is safe for children and for those with sensitive skin.
We tried this out on a walk one day…Delaney and I put it on. Dana did not. Normally the bugs don't bother him, so he wasn't worried. It was pretty hysterical when just a little bit into our walk, he is swatting at the bugs that had congregated around him, while Delaney and I are walking along, bug free…he tried to out run them, he swatted at them with his hat, he spun around…nothing worked. That was proof enough for me! LOL We put ours in a roller bottle or a spray bottle for easiest application and one bottle lasted us for a couple of years! Still effective!
There you go, my friends! A little help with that bug free late spring and summer.
What's on your summer bucket list??
May 8, 2023 04:24 PM Central
Vicki Merrill
Feels like summer, doesn't it?? Here's a little head start...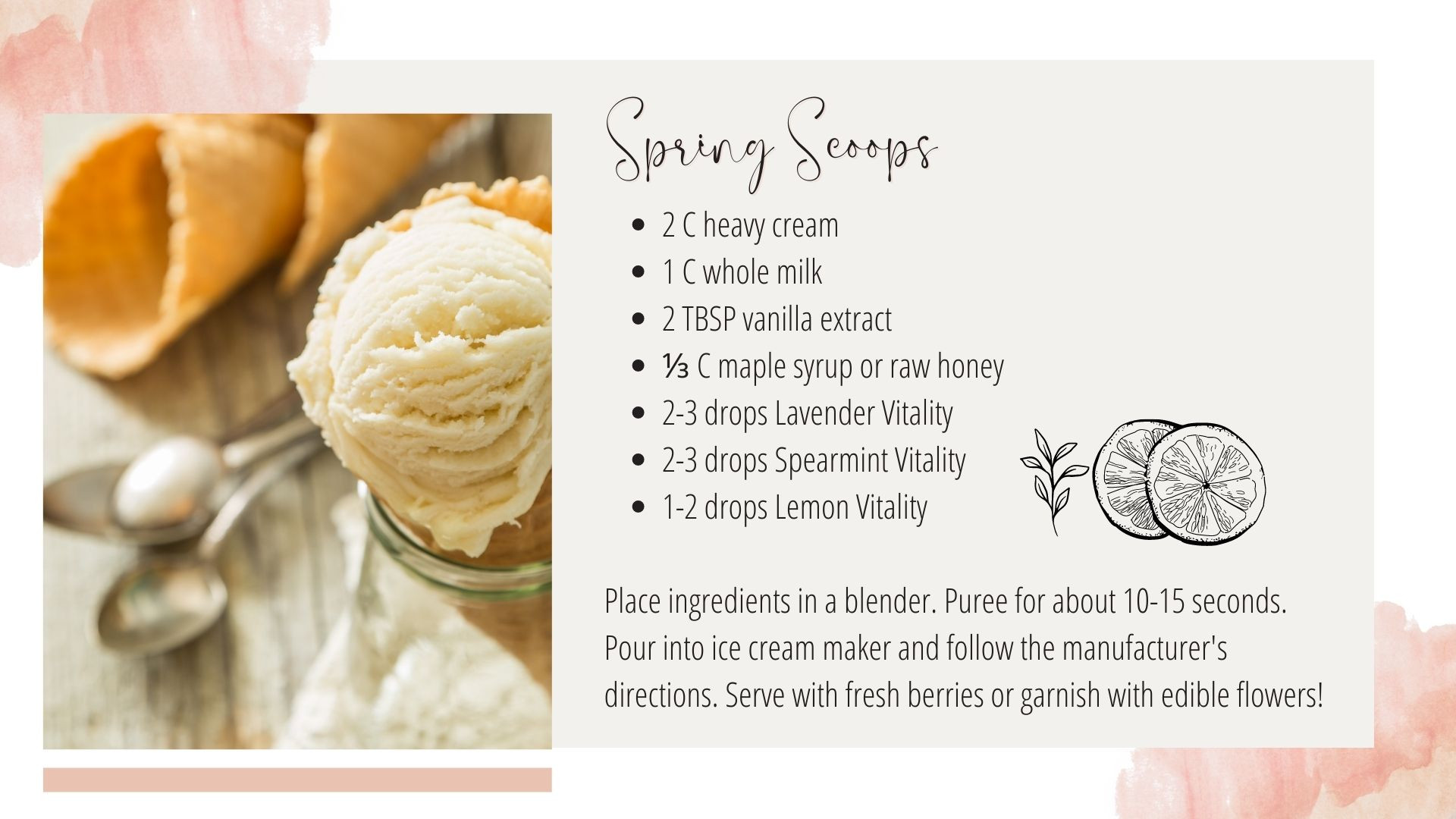 Now for a little fun and education with this month's free gifts with purchase products with a little help from Nan at experience-essential-oils.com! Ready??
DiGize
Stomach, digestion and elimination support…It may not be your favorite smell, but the instant results it brings sure will be! I like to rub it on my belly button when I need that extra tummy support, or I will also drop it under my tongue – no taste buds there, and it is the fastest way to get it into your system.
Peppermint, fennel, juniper, lemongrass, patchouli, ginger, and tarragon help support emotional processing. Are you disillusioned? or lack compassion or hope? need a little help releasing those beliefs that are being held in your stomach, large intestine and small intestine meridians...which are associate with your "gut feelings"? This oil might be for you.
It will also help you assimilate or process information, especially information that is hard to "stomach" or that you don't want to let go of (going over it in your head repeatedly), helping you understand and let it go.
Dilute 50-50 and apply 2-4 drops on ears, wrists, neck, forehead, temples, feet, or to chakras. Inhale straight up or diffuse. "Vitality" labeled Digize can be put in a capsule, or put under your tongue.
Want to learn more?
Check out this VIDEO and learn from Erin Rodgers.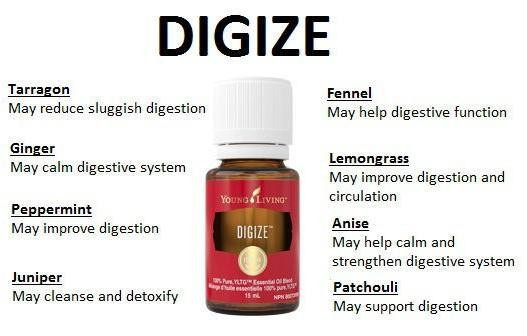 Citronella
I will be going through all the citronella soon enough…Spraying it in my open window at night…on my pillow, around my head, diffusing it beside my bed…all the places to keep the little mosquito vampires away…if you think you are too small to make a real impact on the world, just consider that one mosquito in your room at night…
Traditionally used to prevent food spoilage, it is one of the oldest used plants for insect repellent before the arrival of DDT. Used all over the world for thousands of years and today it can be found in many candles, sunscreen, and even skin care products. Funny part is, this oil smells so much different than the icky smell of all the stuff at Walmart or other discount stores…
Nan says it helps to release the energy that creates anger, frustration and separation, calming your emotions so you can resolve the inner reasons for the conflict. It helps you evaluate the things that "bug" you on a deeper level. Once you are settled, you may find those "pesky annoyances" are exactly the things you need to be more accepting of in others so you can accept yourself…sit with that for a bit…those things that bother you in others are really things you need to face in yourself...Sit with that for a minute, my friend...
These handy little pump spray tops are available on Amazon! My Citronella bottle will look like this!
Detoxzyme
An enzyme powerhouse that completes digestion, helps detoxify and cleanse your system. Excellent for bloating, gas, and lactose intolerance. Helps flush your body of dead white blood cells. Cumin powder provides natural iron and helps with blood sugar. If you have a sweet tooth, this is a good choice! Mine has all but disappeared since I started using this supplement!
The ingredients help break down starches, breads, pasta, table sugar, meats, dairy, eggs and grains, seeds, nuts, leafy greens, dietary fats and oils, man made fiber, plant fiber, fruits, veggies, beans and more. Supports digestion and liver function; supports blood to help with inflammation, and bone health by pulling needed minerals from grains.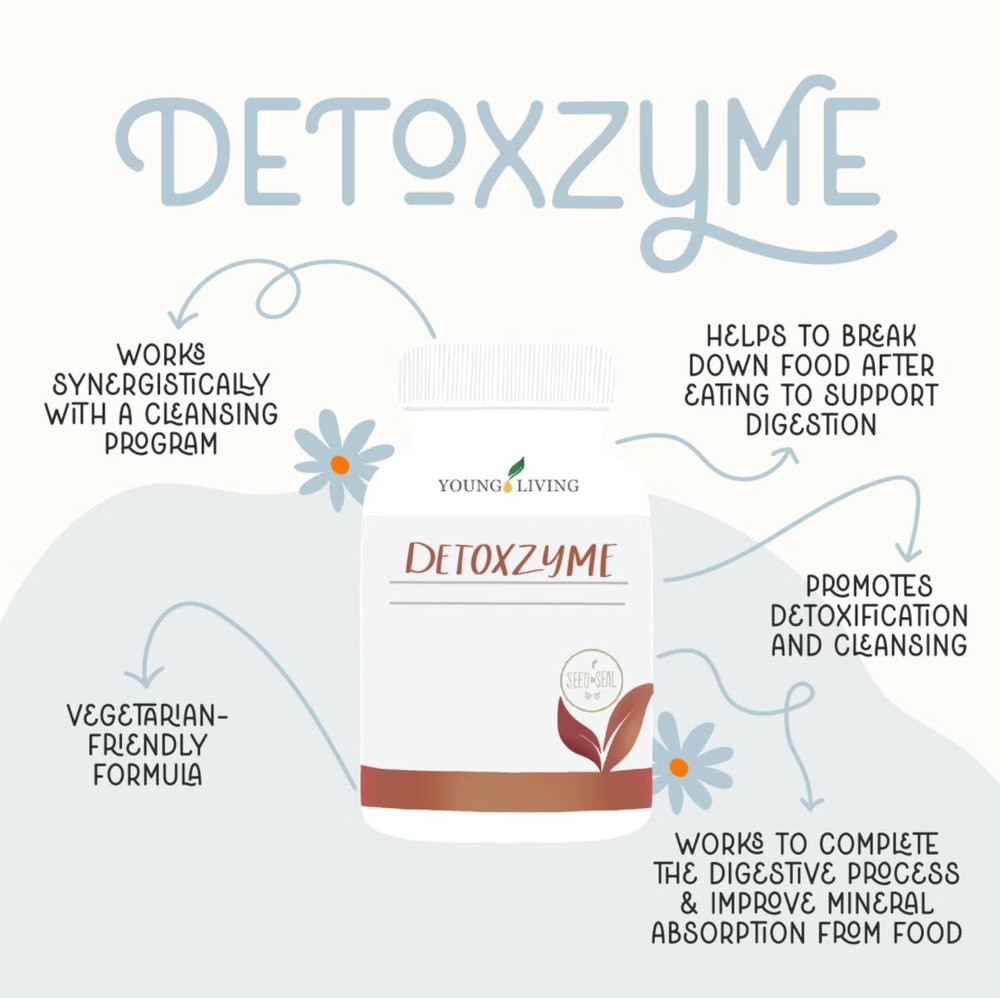 Rose Ointment
Deeply moisturizing, protecting and nourishing for dry, chapped, sensitive skin, improving and softening skin while helping to maintain its natural pH balance.
Perfect for use on babies and children, on your lips, cuticles, elbows, knees and wherever you have dry skin.
May also help with non-cystic acne, aging skin, minor cuts, chapped or cracked skin, stretch marks, and age related wrinkles. Many people use this just inside their nose to help protect them from all the stuff you are exposed to while traveling.
It can be applied directly over other essential oils or directly on the skin. If essential oils are used, apply oils to skin first. Simply gently massage into dry skin, even several times a day. Avoid your eyes and do not use on heat-stressed skin.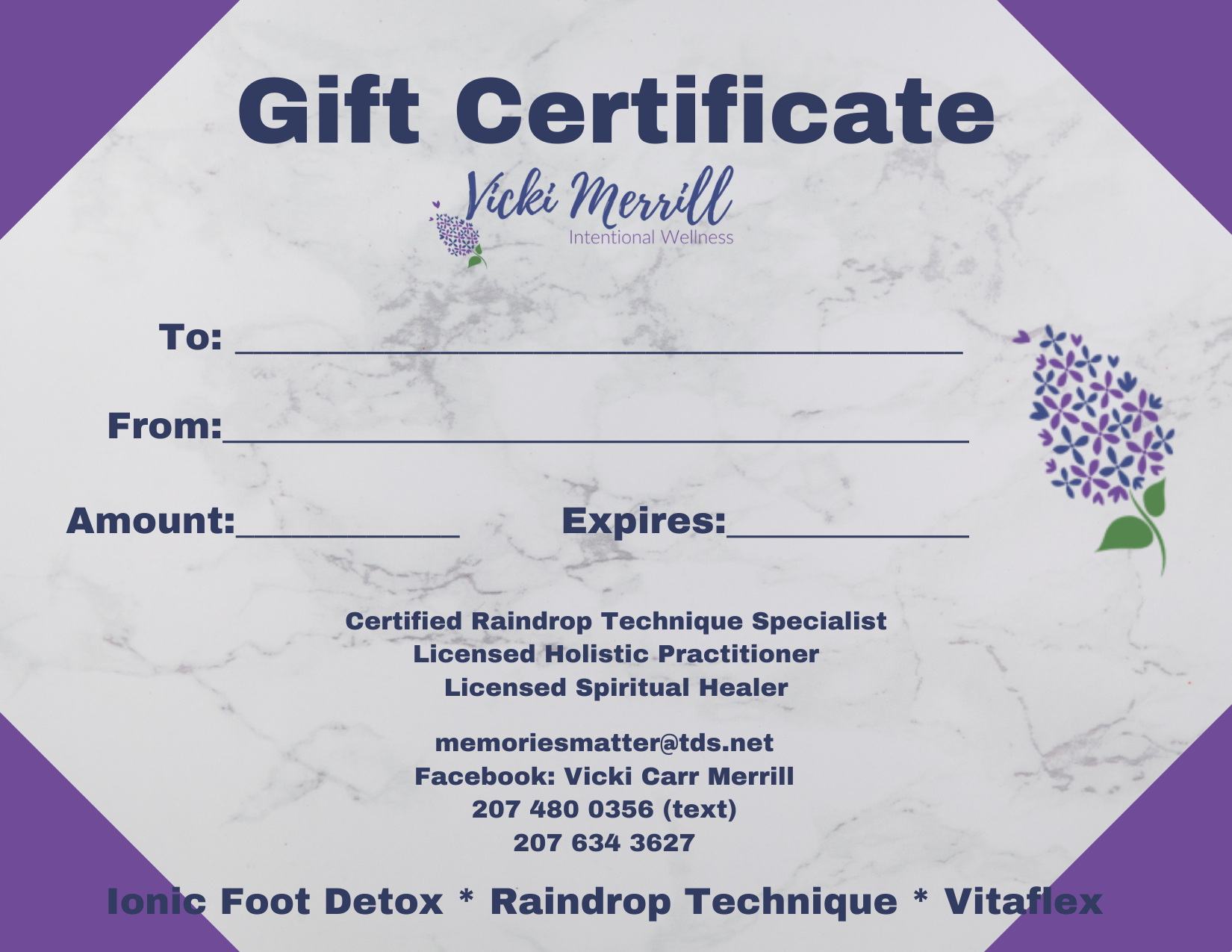 Are you ready?? Mother's Day is just a few days away! There is still time to grab gift certificates for your favorite mommas! Foot detoxes, Raindrop, Vitaflex, wellness scans…mix and match!!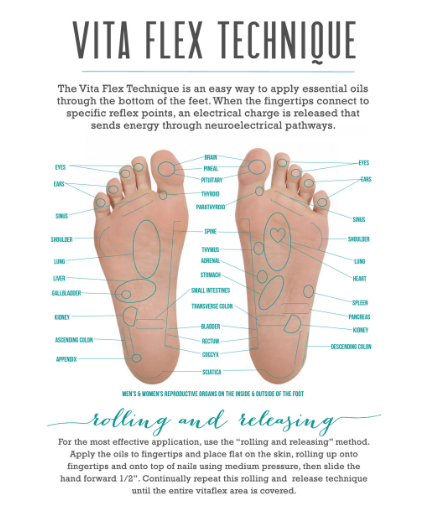 Vitaflex hands on class Sunday May 21 from 1-5pm here at the house! This class would normally cost $140 but I am offering it free to 10 people to help me prepare for my upcoming certification class! Only a couple of seats left! Hit reply and let me know you're coming!
'Til next week...