Jun 19, 2023 07:13 AM Central
Vicki Merrill
beach, camping, citronella, cooling, diys, geranium, hacks, insects, itch stick, lavender, ningxia, outdoor spray, peppermint, seedings, Stress-less Summer, sun, sunscreen, thieves
Summer is officially here! How crazy is that!? Seems like just last week we were celebrating New Year's!
Here are a few tips and tricks to make your camping adventures or beach get-aways a little better!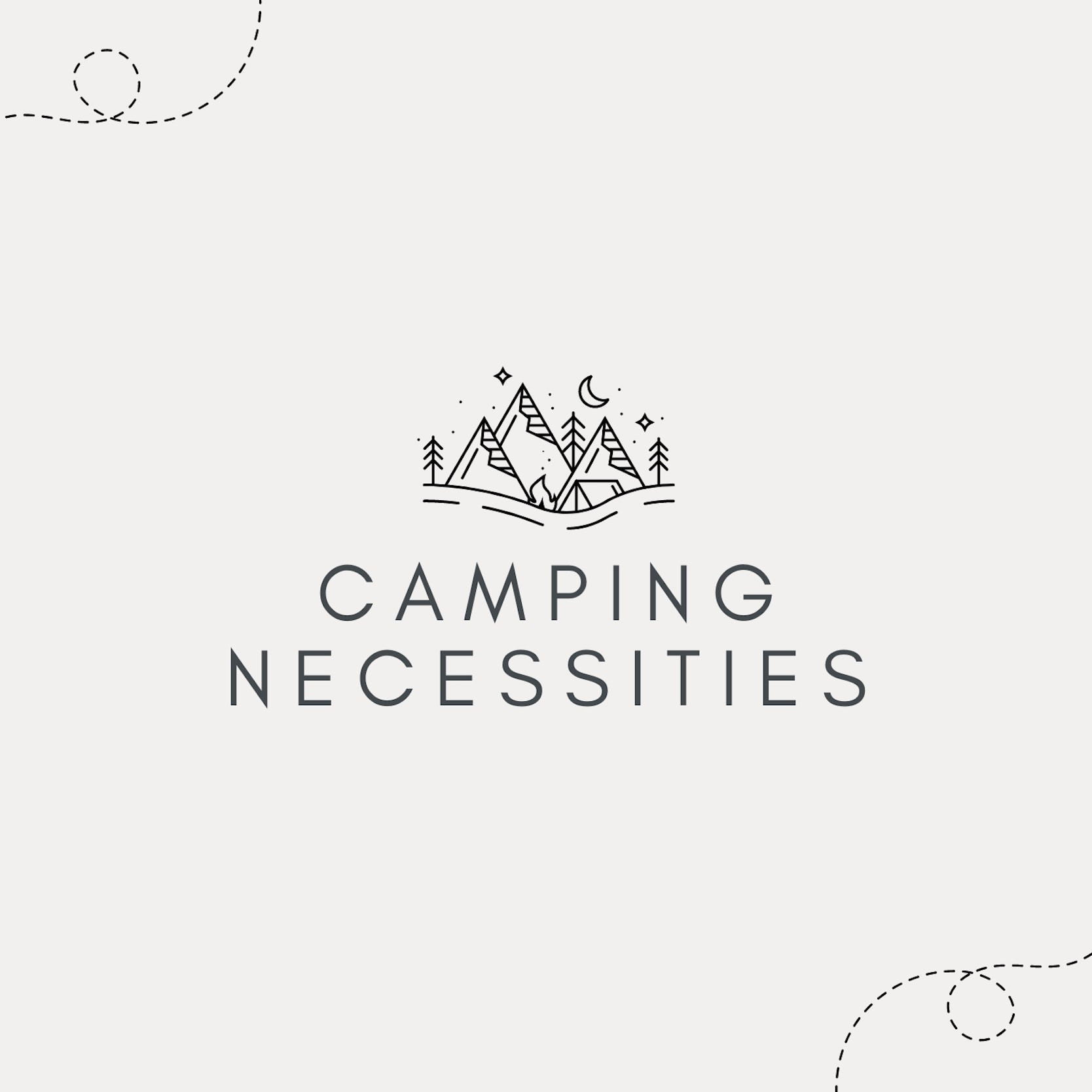 CAMPING NECESSITIES
Do you love getting outside and exploring? Do you think to take your Citronella, Geranium, and a battery-powered diffuser along with you? When you are hanging out at your campsite, book in hand, this combo will quickly become your BFF! Simply fill a
battery-powered diffuser
with 5-7 drops each Citronella and Geranium and enjoy the incredible smell...and pest-free zone!
Insect Repellent & Insect Repellent Wipes: This formula effectively prevents mosquito, flea, and tick bites, so you can enjoy the great outdoors worry free!
Insect Repellent Spray Hack: Grab the Insect Repellent bottle and make it into a spray for easy use:

Bottle of YL Insect Repellant
3 TBSP fractionated coconut oil or ClaraDerm Cooling Mist
20 drops Citronella essential oil
Add all items to the spray bottle, but add the insect repellent last (it will not all fit!)

DIY Outdoor Spray: If you live in a state that has shipping exclusions for the Insect Repellant, try the wipes! Still can't order because of limitations? You can also add a spray top directly to your bottle of Citronella.

25 drops each Citronella, Geranium, Lemongrass, Lavender
20 drops Eucalyptus Radiata, Tea Tree
V-6 Vegetable Oil carrier or carrier of choice or ¼ part Witch Hazel to ¾ part Distilled Water
Note: If you want to use a larger bottle, simply double the recipe. Also if you feel you need a stronger formula or are extremely susceptible to outdoor pests add more Citronella, Lemongrass and/or Geranium!

DIY Itch Stick: for those times you forget your insect repellent...

In a rollerball, combine 10 drops Purification, 10 drops Lavender + 10 drops Lemon, and top with a carrier oil. Roll on bug bites & itches.

Lavender Essential Oil: We don't call this the Swiss Army Knife for nothing! Someone needs a little calm? Grab your Lavender. Skin saw too much sun? Grab your Lavender. Little one stepped in an ant bed? Grab your Lavender. Blooming flowers got you down? Grab your Lavender!
Mineral Sunscreen: Hands-down, this is my favorite sunscreen. It checks all of my boxes -- reef-safe, effective, all natural, great for all skin types, non-nano zinc, won't clog pores. What else is there?!
Mineral Sunscreen Spray Hack:

Bottle of YL Mineral Sunscreen
5 TBSP fractionated coconut oil or ClaraDerm Cooling Mist
20 drops Carrot Seed essential oil
Optional: 30 drops Citronella essential oil
Add all items to the spray bottle and shake well!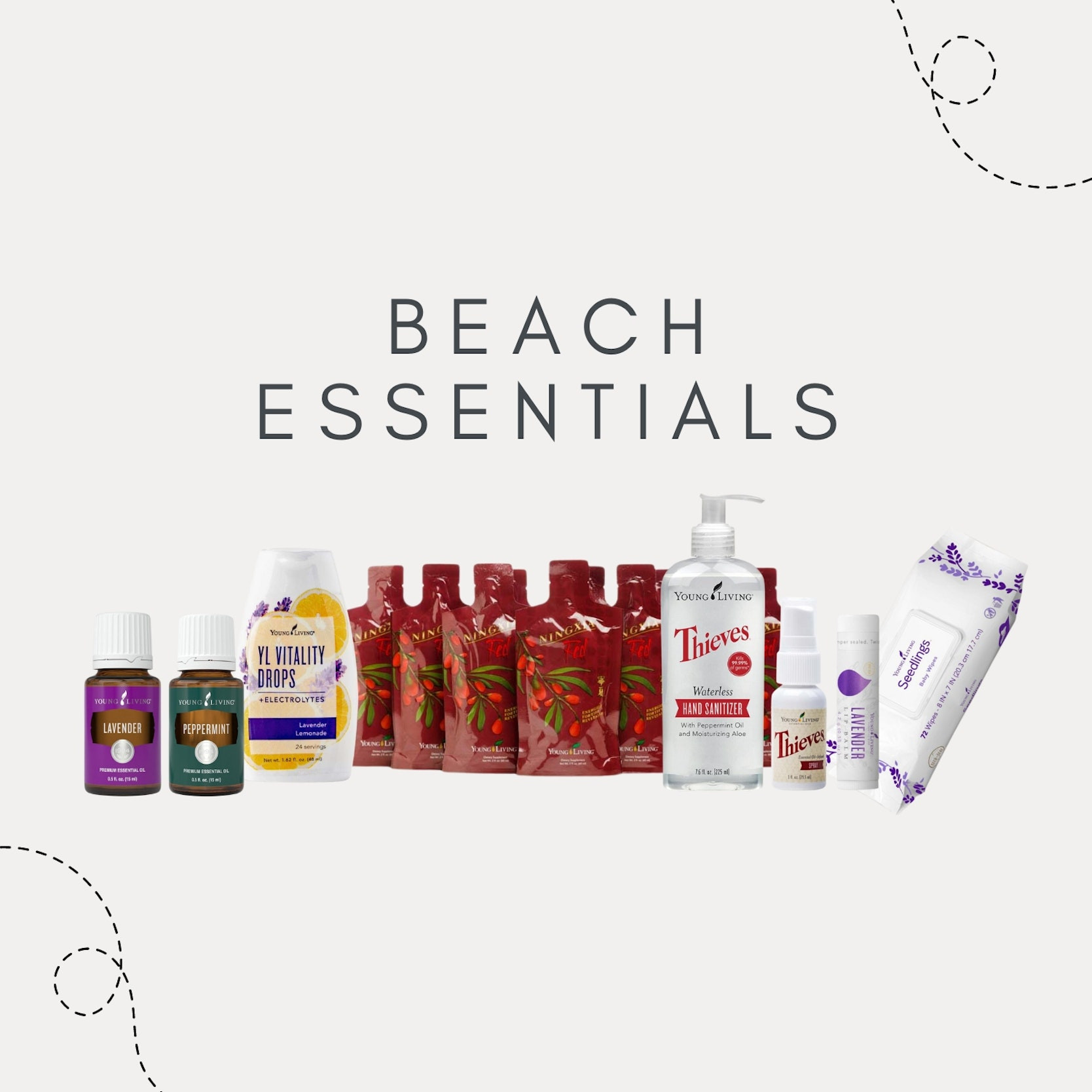 BEACH ESSENTIALS
Maybe you are more of a beach person?? I've got you covered, too!
NingXia Red packets: freeze them overnight for a slushie-like treat
Lavender Lemonade Vitality Drops + AminoWise: to keep you hydrated in the sun and heat
Thieves Hand Sanitizer & Spray: for clean hands, e-readers, toys, phones, etc!
Lavender Lip Balm: great for lips, cheeks, noses and it makes a great carrier stick too!
Peppermint roller: roll over the back of your neck for instant air conditioning when you get a little too hot!
Lavender oil: again, for ALL the things! Any kind of skin need, grab your Lavender.
Seedlings Baby Wipes: for clean hands, even in the sand! Easily remove all the sand from your feet, legs, and hands!
How do you love to spend your summers?? What's your favorite hack?