Aug 23, 2022 07:21 AM Central
Vicki Merrill
Tell me, my friend, have you ever heard of Vitaflex?? I hadn't either…but let me share part of what I have recently been certified in alongside Raindrop Technique.
Vitaflex, or "vitality through the reflexes", is a tremendous tool that uses your body's own balancing process to support healing and is an effective way to deliver the benefits of essential oils throughout your body. It is a safe, non-invasive technique that uses a rolling motion of the fingers on reflex points on the feet, hands and/or other areas on the body.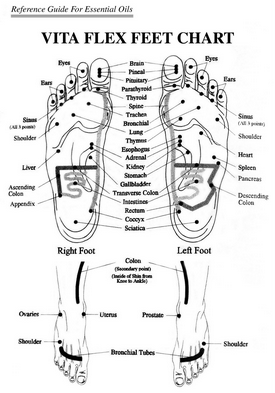 It is an ancient Tibetan healing methodology that was brought to the United States in the 1920s by Stanley Burroughs, that can be done with or without essential oils. Oils are normally used as they increase the technique's effectiveness.
Voltages produced by Vitaflex create currents along the nerve pathways. Oils are also electrical in nature and Vitaflex helps move those healing molecules along those pathways. When a gap or malfunction, caused by toxins, damaged tissues or loss of oxygen, is found along the way, the oils and voltages jump-start that faulty electrical circuitry, helping to restore proper function.
There are 5000 Vitaflex points throughout your body, encompassing body and mind, that are capable of releasing many kinds of tension, congestion, and imbalances. Vita-Flex taps into and supports your body's self-regulating system to allow healing.
While similar to reflexology, according to Tom Woloshyn, Vita-Flex is "a more extensive and comprehensive therapy because it is applied throughout many more areas of the body." (Woloshyn, 2007) Whereas reflexology is only done on the feet, the vita-flex massage technique can be applied almost anywhere.
There are techniques to support clearing your colon (that also administers to your bladder, ovaries, prostate, sciatic nerve, spine, thyroid and brain); respiratory system; sinuses; head and brain (including eyes); ears; heart; lymphatic system and hip/atlas.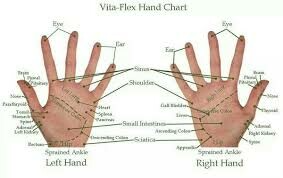 This technique, along with Raindrop, are performed using only Young Living oils as they are the only company that CARE has found that are grown, manufactured and/or packaged in the US that fulfill all the standards for Natural, Organic and 100% pure therapeutic grade oils. 98% of other brands are diluted, refined, adulterated with synthetics and/or are improperly grown, harvested and/or distilled. They may fulfill the standards for foods and fragrances, but not for healing applications like these.
If you see "100% USP grade oil" on the label of your favorite oil, please understand that USP equal US Pharmacopeia, which equals food grade, meaning it has been manipulated to fit a standard and by definition, it means the oil has been adulterated. Wrigley's gum wants all of their spearmint gum to taste the same every single time you unwrap a stick and pop it into your mouth… Therapeutic oils cannot be played with in any way. They contain a life force and even just one little bit of synthetic ingredient poisons or even kills it. Purity matters.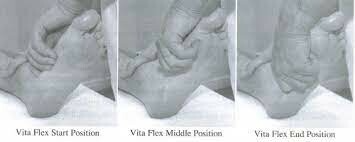 Curious? Want to check it out or learn more? Simply hit "reply" and let me know! I offer this along with Raindrop Technique (more about that in another email!) and Ionic Foot Detoxes both here at the house and also at a local salon.
Looking forward to chatting with you soon!!
Be well,
Holistic Practitioner
Certified Vitality Lifestyle Coach
207 480 0356
All Rights Reserved