Jul 2, 2023 05:58 PM Central
Vicki Merrill
after sun spray, body scrub, body smoothing oil, cell lite magic, detangler, diy, facial toner, glow serum, haircare, mermaid hair, nail polish remover, skincare, Stress-less Summer, vitamin c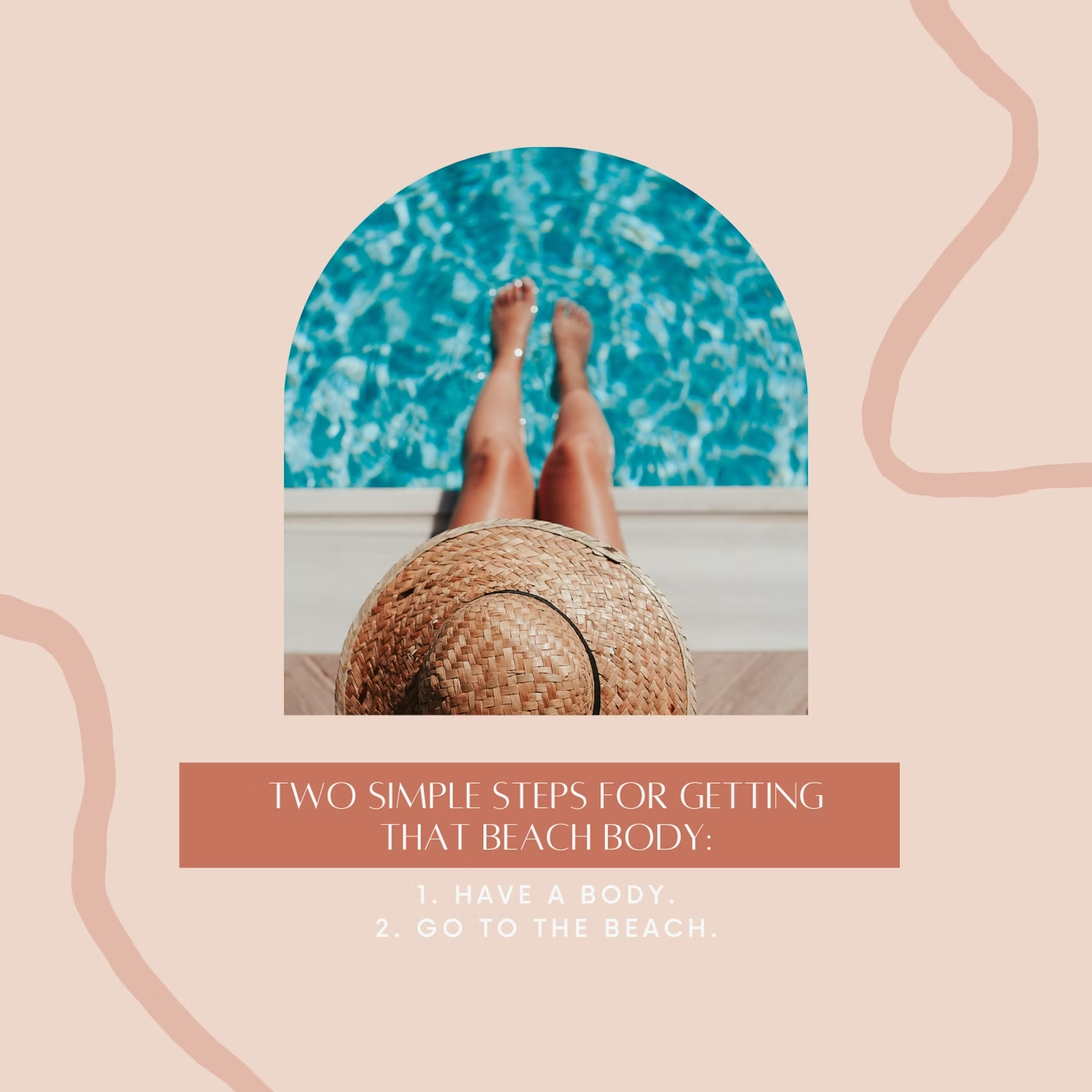 SUMMER SKIN
Two simple steps for getting that beach body: 1. Have a body. 2. Go to the beach.
Of course, it wouldn't hurt if our skin was smooth & glowing too right?! A few favorite summer body DIYS!
Margarita Body Scrub via Hello Glow
1/2 cup salt- You can use regular salt, kosher salt or leftover margarita salt.
2 tablespoons of olive oil
1-2 tablespoons tequila
Juice of 1 lime
A few drops of Lime EO

Mix all ingredients together in a small bowl until you have a paste. Add more olive oil if needed. Then scrub away in the shower. One note of caution – use the scrub before you shave, not after, because it might burn. The tequila and lime juice are natural antiseptics, the salt exfoliates any dead skin, and the olive oil adds lots of moisture!
Grapefruit Body Smoothing Oil
Cel-Lite Magic Massage Oil
Grapefruit Essential Oil

In your hands, mix together one pump of Cel-Lite Magic + one drop of Grapefruit. Massage into legs and arms in a circular motion. Continue on any areas that need a little extra smoothing & get your beauty sleep! Be sure to shower before going out in the sun!
DIY Summer Glow Serum
Ditch all the other moisturizers and serums because this one is the game-changer! Apply morning and evening for healthy, glowing skin. (PS - CBD Beauty Boost has been nicknamed 'Botox in a Bottle' so you know it's good!)
10 dropperfuls CBD Beauty Boost
40 drops Frankincense Essential Oil
Optional: 20 drops Blue Tansy Essential Oil
Carrier of choice: argan oil (great for dry skin), jojoba oil (good for all skin types), rose hip oil (for all skin types)
DIY Vitamin C Facial Toner
Vitamin C and Geranium are a dynamic duo when it comes to brightening the skin. Try out this simple toner as we head into the summer!
1&1/2 tsp Organic vitamin C powder
5 drops Geranium essential oil
3 Tbsp distilled water
Splash alcohol-free witch hazel (optional for more oil-prone skin)

Mix vitamin C powder into the water until dissolved, then add Geranium and top with a splash of witch hazel (optional). Use morning and evening or as desired.
Store up to 2 weeks at room temperature or longer in the fridge.
Moisturizing Oatmeal Soak
Sun and wind and heat can leave the skin needing a little extra moisture. Give your skin (and your whole self!) some TLC with a long, luxurious soak with these simple but effective ingredients.
LavaDerm After Sun Spray
LavaDerm After Sun Spray is your first aid kit BFF!! LavaDerm brings relief from the pain and itching of minor burns, cuts, sunburns, scrapes, insect bites, or really any minor skin irritation. Whether or not your skin has seen a little too much sun or wind, this spray will help you feel soothed and refreshed! Apply after a day outdoors for a sigh of relief.
Quick tip!! If you need some relief ASAP and don't have any LavDerm on hand, try this DIY After Sun Spray:

25 drops each Lavender, Frankincense
18 drops each Tea Tree, Peppermint
V-6 Vegetable Oil carrier or carrier of choice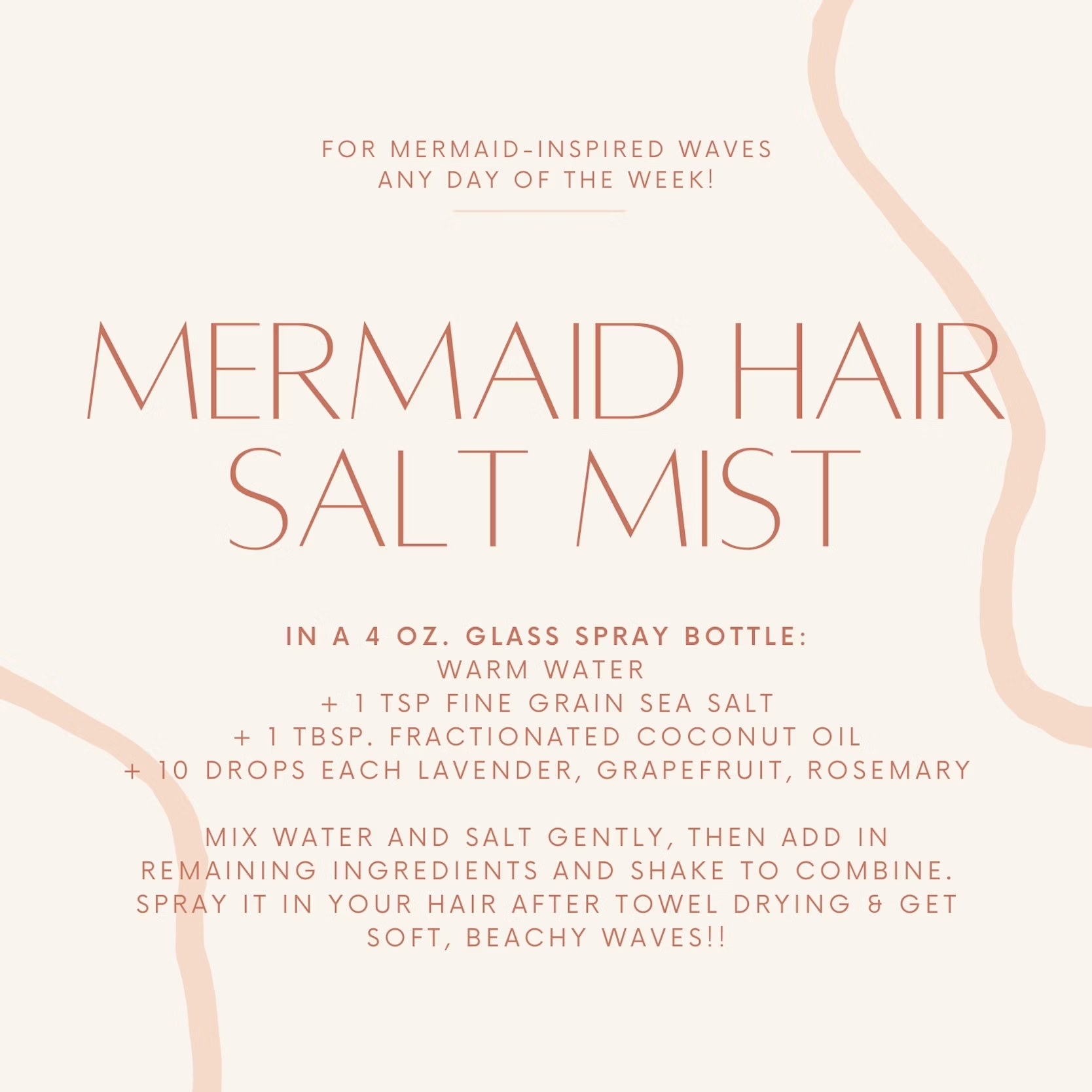 Mermaid Hair Detangler Spray - for soft, smooth post-pool locks!
1 bottle Royal Hawaiian Sandalwood Hydrosol
1 Tbsp Copaiba Vanilla Conditioner
10 drops each Lavender, Rosemary, Grapefruit

Add essential oils and conditioner to the bottle of Royal Hawaiian Sandalwood Hydrosol and shake well. Use after a shower as a detangler!
DIY Nail Polish Remover - a non-tox way to have pretty nails and toenails!
2oz glass dropper bottle
2-3 drops each Grapefruit, Orange essential oils
5-6 drops Lemon essential oil
Rubbing alcohol
White vinegar

Add essential oils to the bottle, then fill the remaining amount of the bottle with 2/3 rubbing alcohol and 1/3 vinegar. Gently shake gently to mix. Add solution to a cotton pad and wipe your nails clean. Voila!