Jun 26, 2023 05:46 PM Central
Vicki Merrill
beach, diffuser, diys, hacks, hydration, insects, motion sickness, plane, summer, summer, sun, travel
It's less than a week away - can you believe it?? Have you made your plans for the 4th of July??
Popping in this week with a few travel tips, diys, beach needs and more for not just this coming holiday, but most any time of the year!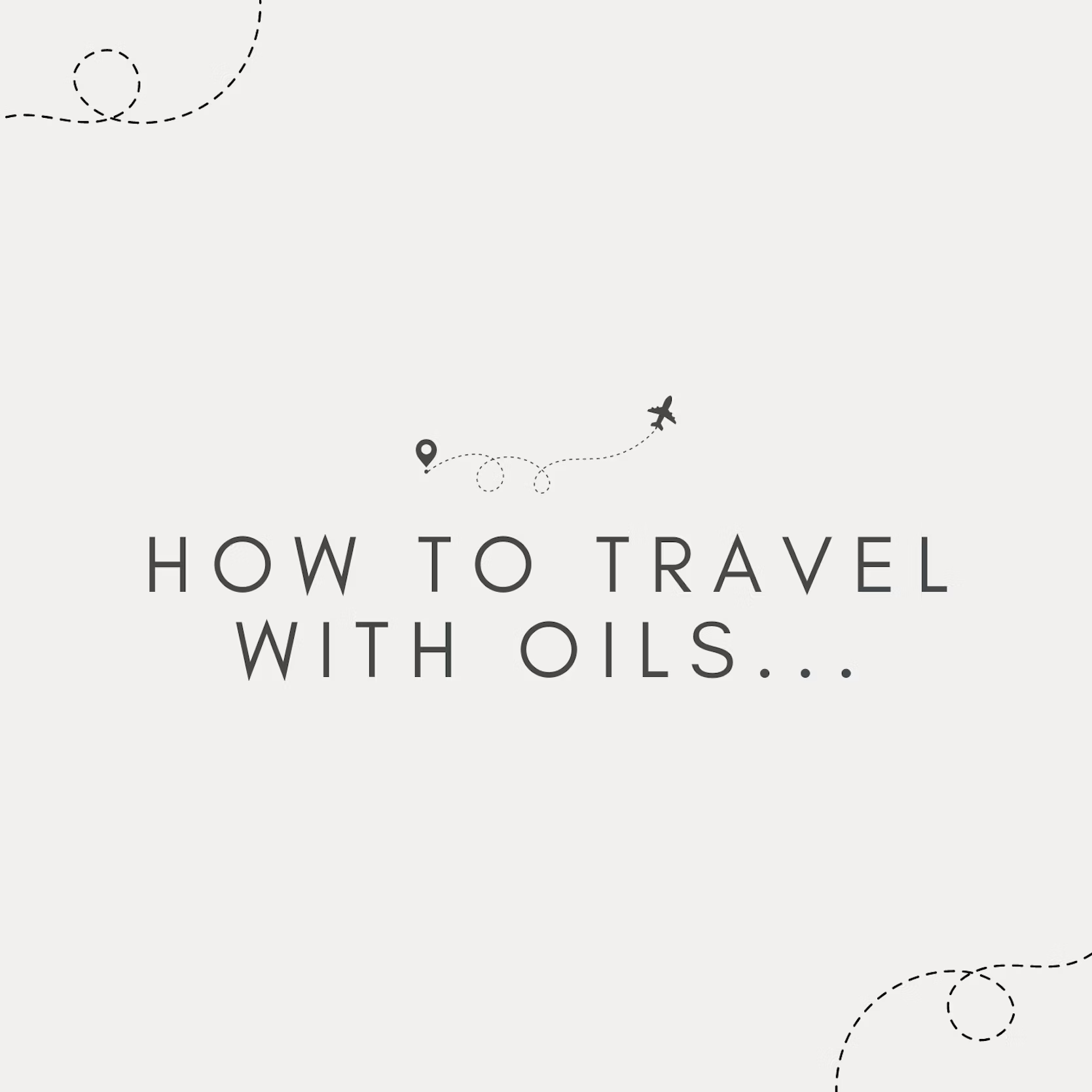 HOW TO TRAVEL WITH OILS
My oils go wherever I go! They are in my bag, my pockets and my Pilot either on their own or in a cute oil organizer, but when you're traveling by plane or leaving the country, you will want to store them differently.
For plane travel, place your oil bottles or rollers in a 1 quart ziploc bag just like you do with your other liquids & gels, making sure to tighten the lids. Keep them in your carry-on luggage to avoid any leaks.
Choose NingXia Red packets and place them in the zip top bag with the other liquids.
When flying internationally ALWAYS check their TSA regulations as some may vary by country.
Grab a supplement organizer and fill it out with your Young Living supplements (Inner Defense, Super C Chewables and ImmuPro are fantastic for travel!)
Grab a Bon Voyage travel Pack for TSA-approved sizes of your favorite personal care products and a perfectly sized carrier.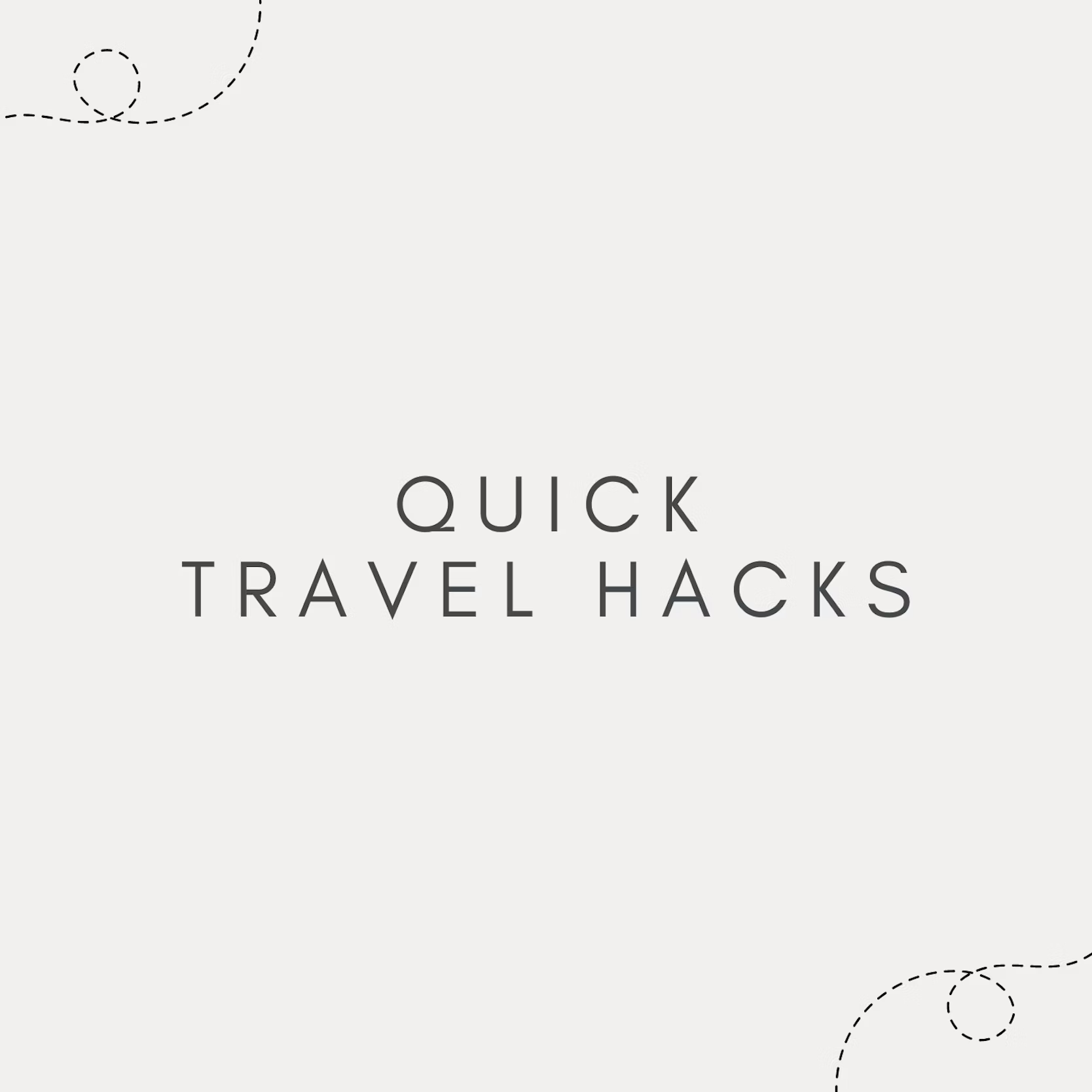 QUICK TRAVEL HACKS
Sometimes a good hack or two makes all the difference!
Reuse an essential oil bottle and fill with liquid carrier oil as a convenient way to dilute your oils when needed.
Reuse Thieves Hand Sanitizer bottles to make TSA-approved sizes of your shampoo, conditioner, etc.
Roll up your diffuser plug and stick it inside the diffuser, then add the covers back to make sure you don't forget it! The Desert Mist diffuser travels well since it is plastic - and it can even travel naked - leave the cover home to save space!
Premix diffuser blends in empty 5mL bottles for convenience -- think Thieves + Orange for when you arrive and Lavender, Valor and Frankincense for sweet sleep when traveling!
Grab the packet versions of supplements: AlkaLime for happy bellies, KidScents MightyPro as an adult probiotic that doesn't need refrigeration, KidScents Unwind as a nightly magnesium supplement.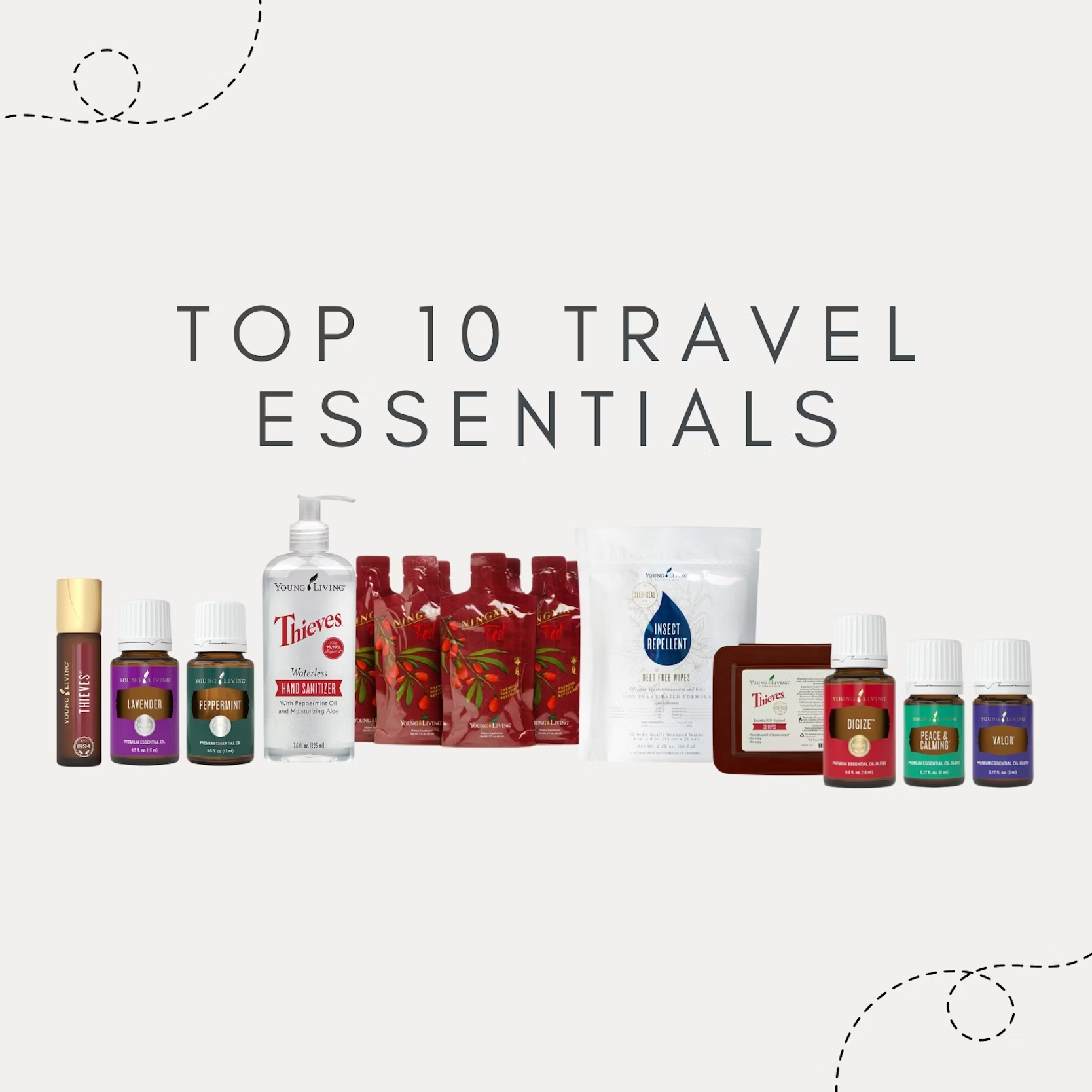 TOP 10 TRAVEL ESSENTIALS
The oils and products you take with you will vary a bit depending on your destination, but these always go with us when we travel!
Thieves Hand Sanitizer: this one is a no brainer!
Thieves Roll-on: for all the immune support
Peppermint: for motion sickness & head tension
DiGize: for allll the belly needs
NingXia Red Packets: for an afternoon energy boost and immune support
Lavender or Tranquil Roll-on: for a restful night's sleep & bumps/bruises
Valor or KidPower: for anyone afraid of heights or flying. Also Valor is a lifesaver when sharing a room with a snorer (rub a drop on their big toe)
Peace & Calming or Stress Away: for all the travel annoyances and big emotions
Thieves Wipes: a quick way to wipe down all surfaces
Insect Repellant or Wipes: each one is individually wrapped so they are PERFECT for travel.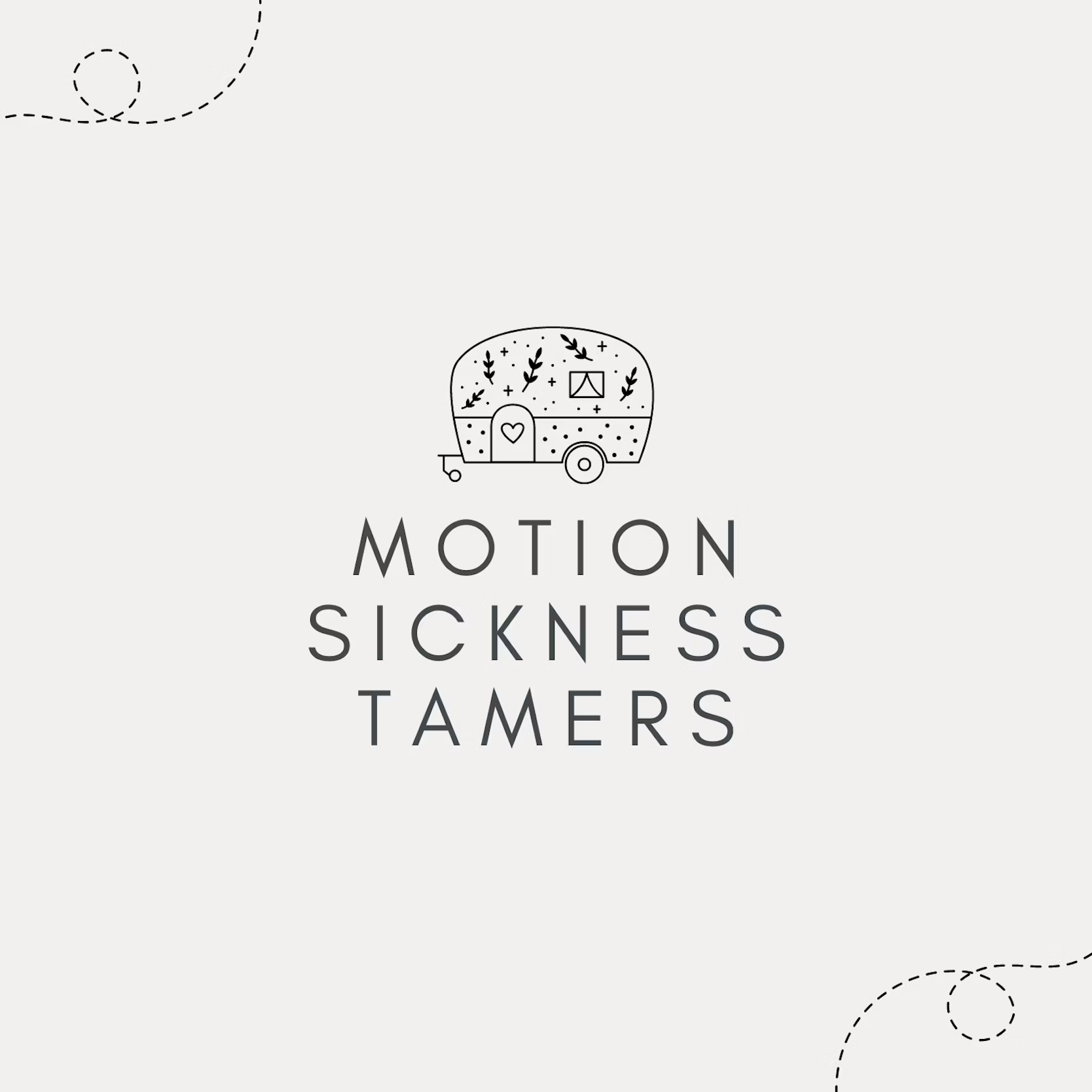 MOTION SICKNESS TAMERS
Travel excitement can quickly take a nose dive when you or someone else is feeling queasy with motion sickness. Here are our best tips to tame that feeling!
Peppermint: ALL the Peppermint! Inhale straight from the bottle, dilute and apply over your chest, throat, shoulders and back of your neck, diffuse in the car if possible.
AromaEase: Dilute this blend and apply it over your abdomen, along the back of your neck, preferably starting before the motion sickness hits...
DIY Tummy Tamer Tumbler:

Fill a large glass/tumbler with water and ice
Add 1 drop DiGize Vitality, 2-3 drops Lemon Vitality
Option to add 1 drop Peppermint Vitality
Drink as tolerated, ideally start before the motion sickness gets too bad

DIY Motion Tamer Roll-on:

10-20 drops each Peppermint, Ginger, Frankincense
Carrier of choice
Roll over your abdomen liberally and frequently

Hydration with minerals/electrolytes: Try to start the trip super hydrated and maintain that as much as possible throughout. Add Mineral Essence and Lemon Vitality to your water, bring the Lavender Lemonade Vitality Drops with you on a plane, or even mix in AminoWise to a bottle of water.
---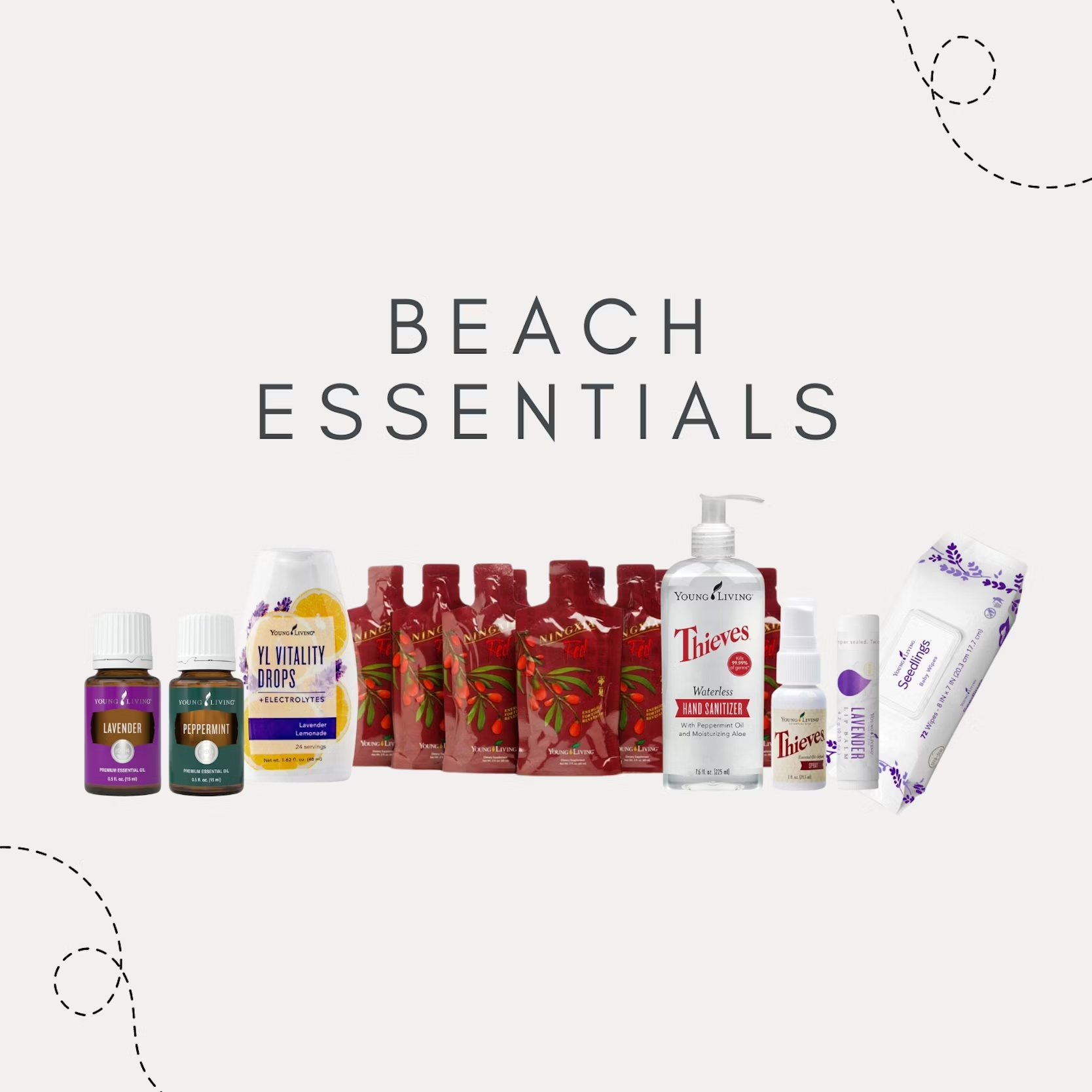 BEACH ESSENTIALS
Are you always ready for a day (or week!) in the sunshine and sand? Here's what you can pack in your beach bags:
NingXia Red packets: freeze them overnight for a slushie-like treat
Lavender Lemonade Vitality Drops + AminoWise: to keep you hydrated in the sun and heat
Thieves Hand Sanitizer & Spray: for clean hands, e-readers, toys, phones, etc!
Lavender Lip Balm: great for lips, cheeks, noses and makes a great carrier stick too!
Peppermint roller: to roll over the back of your neck like instant air conditioning when you get a little too hot!
Lavender essential oil: again, for ALL the things! Any kind of skin need, grab your Lavender.
Seedlings Baby Wipes: for clean hands, even in the sand! Easily remove all the sand from everyone's feet, legs, and hands with Seedlings Baby Wipes!
Here's to an incredible summer of travel and memories!!