10/18/2023 11:00 AM Central
Vicki Merrill
It's the season of cinnamon spice, pumpkins, and your favorite hoodie! The air has a chill, the leaves start falling, and the summer season winds down. My favorite time of year...
Do you love to DIY?? This is for you. But, if you are like me, and diy isn't your favorite thing on a fall day, stick with me anyway...there are some fun things in here others may enjoy - feel free to share or let your kiddos make some of these! There is even a special activity for those favorite littles in your life...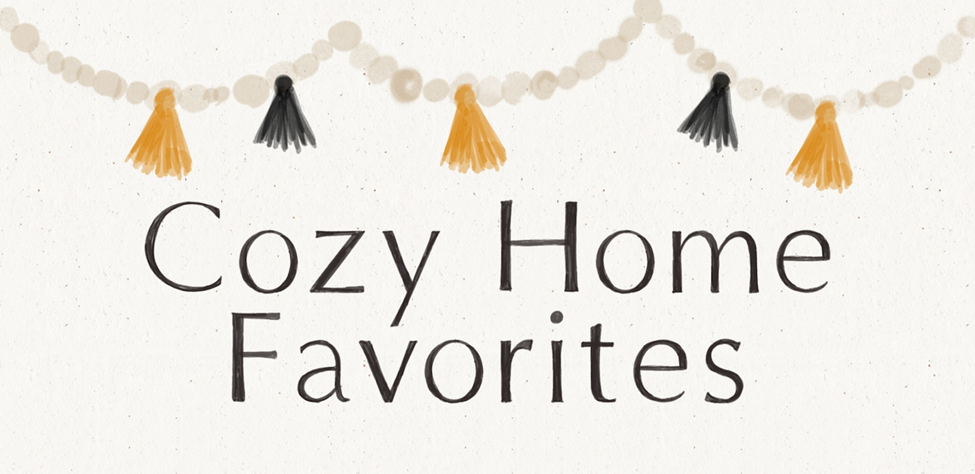 Halloween Diffuser Cauldron or Autumn Pumpkin
Here is a simple and fun seasonal decor using your diffuser + favorite fall oils!
You will need:
Your diffuser
A plastic decorative cauldron or galvanized pumpkin
Orange & Clove essential oils
Poke a hole on the side/ bottom of the cauldron/pumpkin, if plastic, for the diffuser's cord. If using metal, simply set the diffuser in and lift the cord out the back. Fill with water, add oils, turn on. Add spider web or tissue paper on top of the cauldron as desired!


Pumpkin Succulent Diffuser
Create a cute, fun and festive centerpiece with a pumpkin, some succulents and essential oils!

Plastic pumpkins - real work as well but don't last as long
Natural materials - wood slices, Spanish moss, small pine cones, wood rings, etc. (find them at the craft store)
Essential oils of choice
Simply cut the top off your pumpkin and scoop out the insides if you're using a real one. Fill about 3/4 with soil, then plant 2-3 small succulents into the top. Add moss, wood slices and rings, small pinecones, anything fall and festive that will soak in essential oils. Add 3-4 drops of oil to the porous materials for a 'diffuser' or spritz with a DIY room spray (witch hazel + water + EOs) every few days! *NOTE: If you use a real pumpkin, this will only last about a month at most. Using a plastic or ceramic pumpkin will extend the life of the diffuser/succulents indefinitely.



Festive Wreath Diffuser
Create your own festive wreath (and switch it out each season!) with some florals and essential oils.

Dried florals of choice - eucalyptus, pampas grass, chrysanthemums, wheat stalks, etc.
Essential oils of choice
Lay your grapevine wreath on a table and gather all dried florals or other items you wish to add to the wreath. Arrange the florals around the wreath as desired, securing them with floral wire. Once finished, drop essential oils onto pine cones or grapevine for a passive diffuser!



DIY Scented Pine Cones
This is a fun one because you get yourself outside and collect pinecones in various shapes and sizes. If you have kids they will love doing this with you!

Preheat oven to 200°
Line an old baking sheet with aluminum foil
Place pinecones on baking sheet
Bake pinecones for 30 minutes
Remove from oven and let cool completely
In a ceramic, glass or stainless bowl add pinecones, then add essential oils of your choice about 30 total drops. Seal the bowl & shake so that the oils soak into the pinecones. Leave the bowl in a cool dark place for at least one week. The longer you can leave the bowl covered the better your pinecones will be scented.
Now they are ready to be displayed on your favorite tray!



Cinnamon Pinecone Fire Starters
This craft is a very simple one that kids LOVE! It starts with gathering pine cones, which is always a fun fall task.

Pine cones in various sizes
Yarn of desired color (or even dryer lint!)
Essential oils

Gather your pine cones and spray with diluted Thieves Cleaner, then let sit overnight to dry. Once dry, wrap the yarn around the pine cones as desired. You can wrap all of it in the center or cover the whole thing - it's up to you! Just weave the yarn through the individual 'leaves' of the pine cone. Drop a few drops of Cinnamon Bark essential oil onto the yarn and let it sit overnight. Store then next to the fireplace, and add 2-3 to the wood when starting a fire!
Pumpkin Preserving Spray
Do your pumpkins get eaten by squirrels or rot super quickly after you put them on your porch? Save them with this super easy DIY!
To a 16 oz glass spray bottle add:
One capful of Thieves Household Cleaner
10 drops of Tea Tree.
Fill the rest of the way with water!
Use this to clean your pumpkins once before putting them all out (and try to keep them out of direct sunlight so they last even longer!), then spray as needed to preserve them as long as possible. Spritz your pumpkins every other day to keep the squirrels away!!


Pumpkin Pie Play DoughAn activity for the kids with the option of being free of harmful dyes and ingredients and leaves the house and their little hands smelling AMAZING plus it has immune boosting properties! You can make this together, super easy, then let them play the crisp, fall day away!!

2 cups cornstarch
1 cup Kidscents lotion
4 drops Cardamom
2 drops Orange
1 drop Cinnamon bark
1 drop Clove
Mix all the ingredients together and let their imaginations run wild!

Next week we'll get you in the kitchen and bringing in all those smells of fall!!