Aug 15, 2023 06:30 PM Central
Vicki Merrill
carpet cleaner, deep relief, diffuser, diffuser, diys, greenwashing, lavender, peppermint, purification, stress away, thieves, toxin free
What happens when your body is chemically overloaded? You may see it in something as catastrophic as cancer. But, most of us feel it in other ways like lethargy, inability to focus, sleep trouble, chronic inflammation, unexplained pain, skin issues, adult acne, hot flashes, stress, anxiety and fear. If you face any of these issues, it's time to kick chemicals to the curb.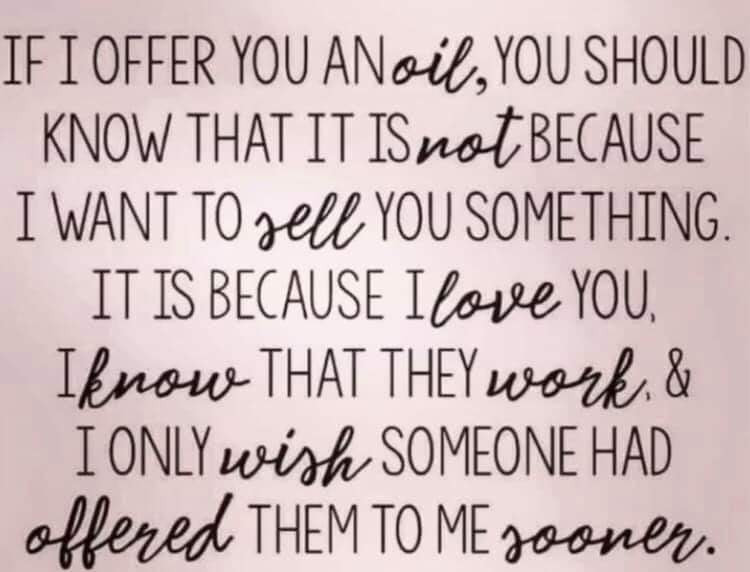 To help you do that, let's take a quick look at the ultimate tool kit that supports every system of your body. For more information about each of these oils, visit Nan at
experience-essential-oils.com
. Her website is my go to along with my desk reference.
Lavender is one of the most versatile oils, known as the Swiss Army knife of oils, has over 1000 uses...and is also the most adulterated oil on the market. Knowing your source is critical.
Another great skin oil. Put on your pillow before you go to bed.
We love it for bruises, blisters, rashes, bug bites, mild burns or headaches and anything we don't really know what else to use. Spray it on your pillow before you go to bed. Lavender Vitality is great in smoothies, sauces, dressings, homemade ice cream, marinades and drinks!
Emotionally it is used for feelings of abandonment, criticism and helps you not to worry about what you can't control. (Can people really do that?? LOL) Relaxing and balancing. Fosters communication, brings clarity and insight. But with any oil, start low and go slow. Oils are powerful...ask Dana about his poison ivy story...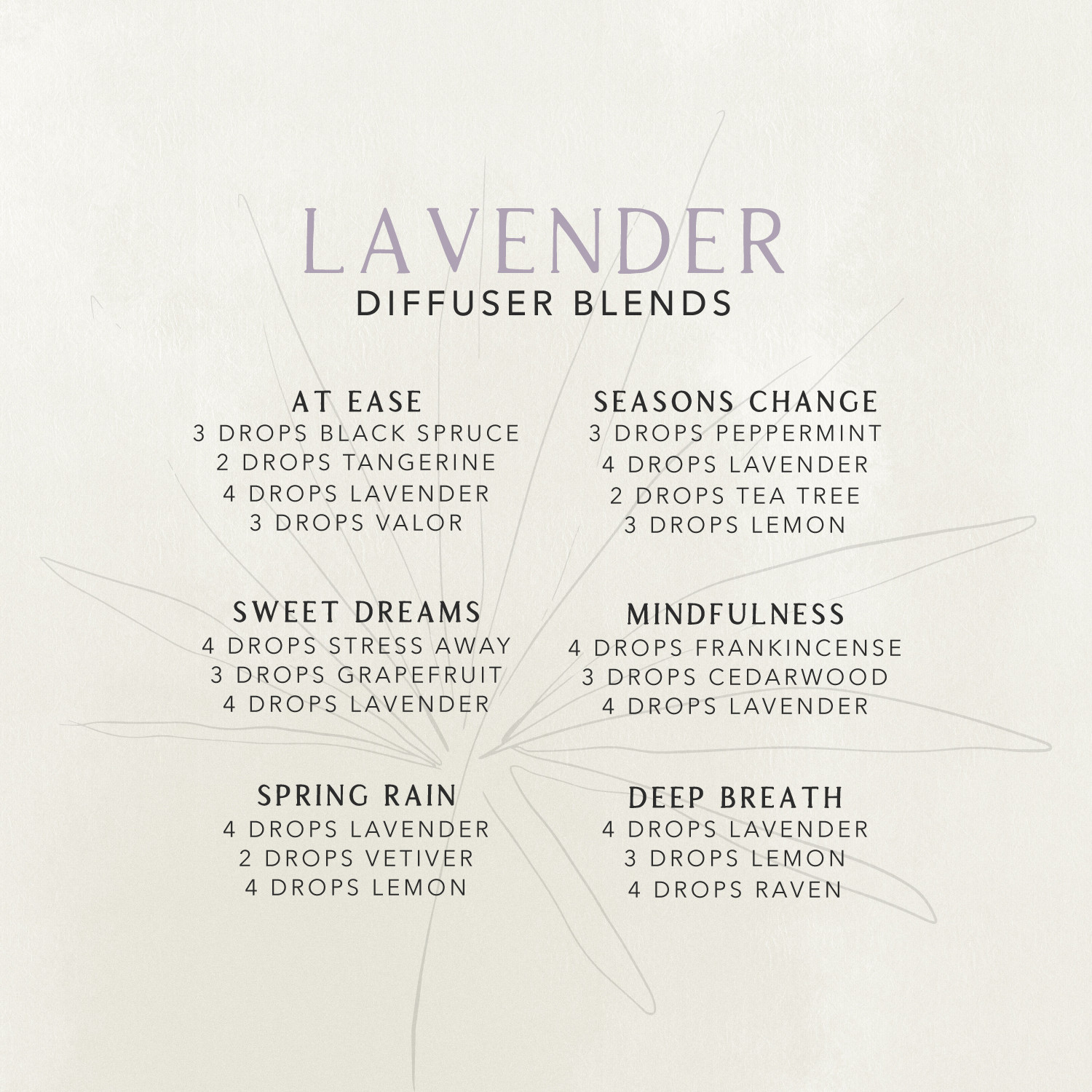 Peppermint vitality supports your gastrointestinal system and digestive tract. One drop will keep you alert while driving or at other times when you need to focus.
I love it for its cooling effect. I will often drop it on the back of my neck when I am doing a Raindrop session as I tend to get really warm with all the energy that can be released from a client. This has also been my failure oil. Great to have this time of year as kiddos are going back to school as it helps when there is a block to learning a new subject and it helps to eliminate that fear of the unknown.
Add it to your water, tea, brownies, ice cream, in a veggie cap, or even under your tongue. We will also put a drop on our thumb and put our thumb to the roof of our mouth to clear our sinuses. Dana gets a bit braver and puts it on his mustache...Remember, vitality and regular are the same oil, just labeled differently to remain in FDA compliance.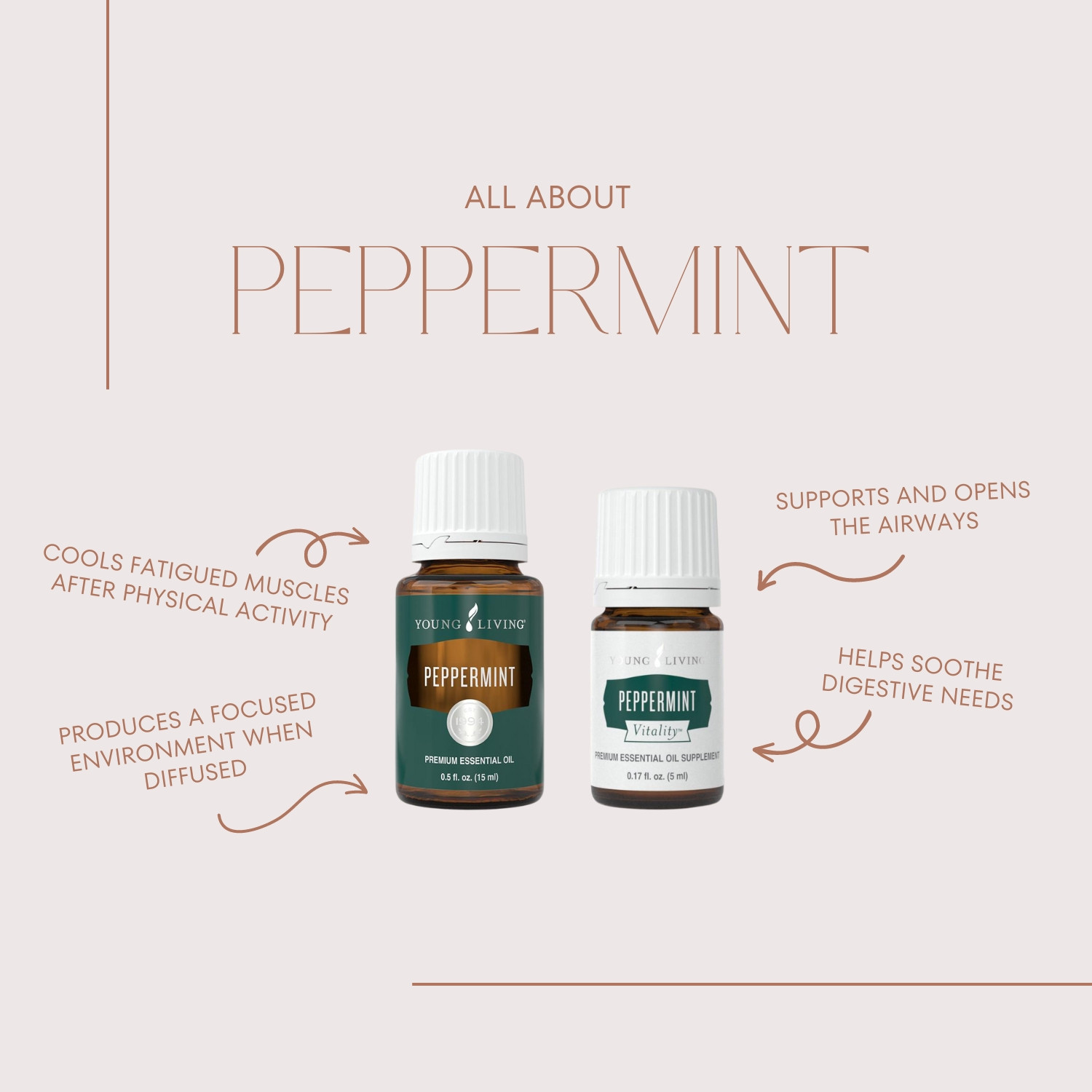 Purification is an all time favorite. Have you fallen in love with it yet?? Great for cleaning, refreshing, laundry, pet odors and as an insect deterrent. I love diffusing this one all by itself.
Uplifting and refreshing, diffusing it purifies and cleanses negative emotions (now you know why I love to diffuse it...). Our favorite blue book tells us it is good for anger, being alone, fear of rejection, fear of seeing, negative or wrong thoughts, recognition and violence.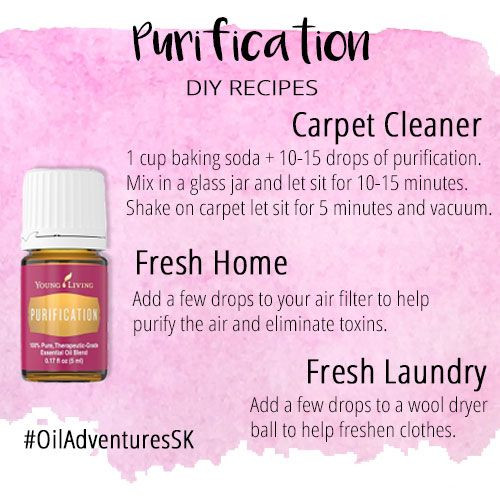 Thieves vitality – thieves has been proven to kill 99.9% of all germs and bacteria. Do I even need to say anything else? LOL. When anyone even looks or sounds like they might be going below the wellness line, the first thing I do is get this oil in the diffuser and on their feet and spine. Why those places?? The spine is where bundles of nerves run through your body and the feet (and hands) are where they come out. If you put oils in those places topically, you're covering a lot of ground in the body, even if you don't know where those germs are hiding out – another reason Raindrop Technique is so powerful as the oils are applied on your feet and back as well.
I put a drop of thieves with lemon, orange or citrus fresh (vitality, of course) in my water or tea and I even have a popcorn recipe that uses thieves!
Did I mention it is also our favorite way to remove splinters!!?? Simply apply a drop as needed and watch the magic happen.
Think you couldn't use this emotionally? Guess what? It helps with feeling different, sneaky, or uncertain and is specifically designed to cleanse your mind or environment when you diffuse it.
Stress Away – you all know my love/hate relationship with this oil. I hated it for over 7 years. Despised it. It was so harsh smelling! But I did put it on my feet because I knew my dislike of it had an emotional element… I giggled when I saw in the blue book that it is for the emotion of cruel…that's about how I would've described this oil before. LOL
It promotes wellness and is one of the top emotional oils, helping you leave all that stress behind, like from being over tired, irritated, angry, nervous, restless…wonder if it helps with being hangry?? Hmmm... It will also help calm you, bringing peace and natural restful sleep.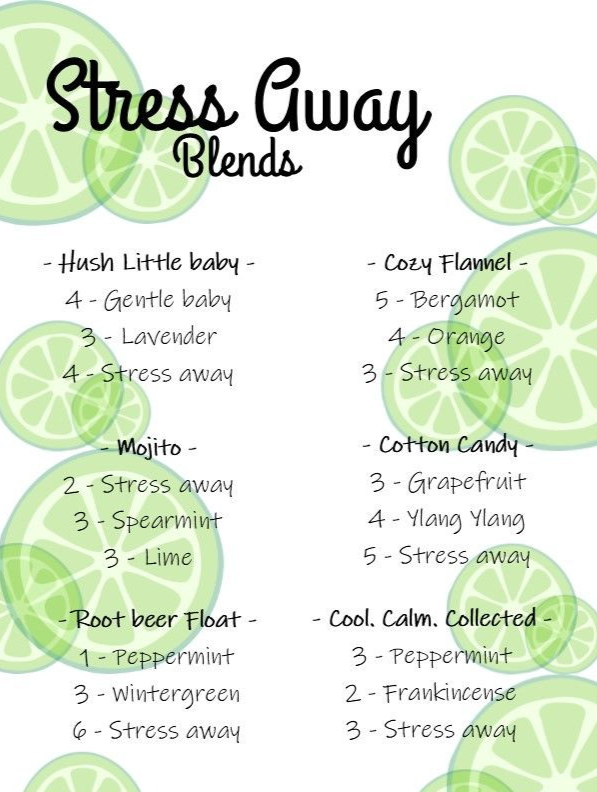 Deep Relief comes in a portable roller bottle...just like Stress Away. This makes it easy peasy to reach those places on your back or shoulders!
Wintergreen, helichrysum, clove, peppermint, copaiba, lemon, vetiver, candian balsam fir, dorado azul…powerful oils…but when combined together?? Game changer.
Nan says this blend will help you find emotional and mental patterns that stop you from exercising and/or taking care of yourself emotionally and physically. It may also dig up physical hurts that have gone unresolved including accident prone tendencies, over exertion or over achieving. It will cool anger and frustration that you have with yourself about those patterns.
Remember, anything that is continually overdone or in excess will drain your body and mind instead of supporting them, even if the initial intention was good.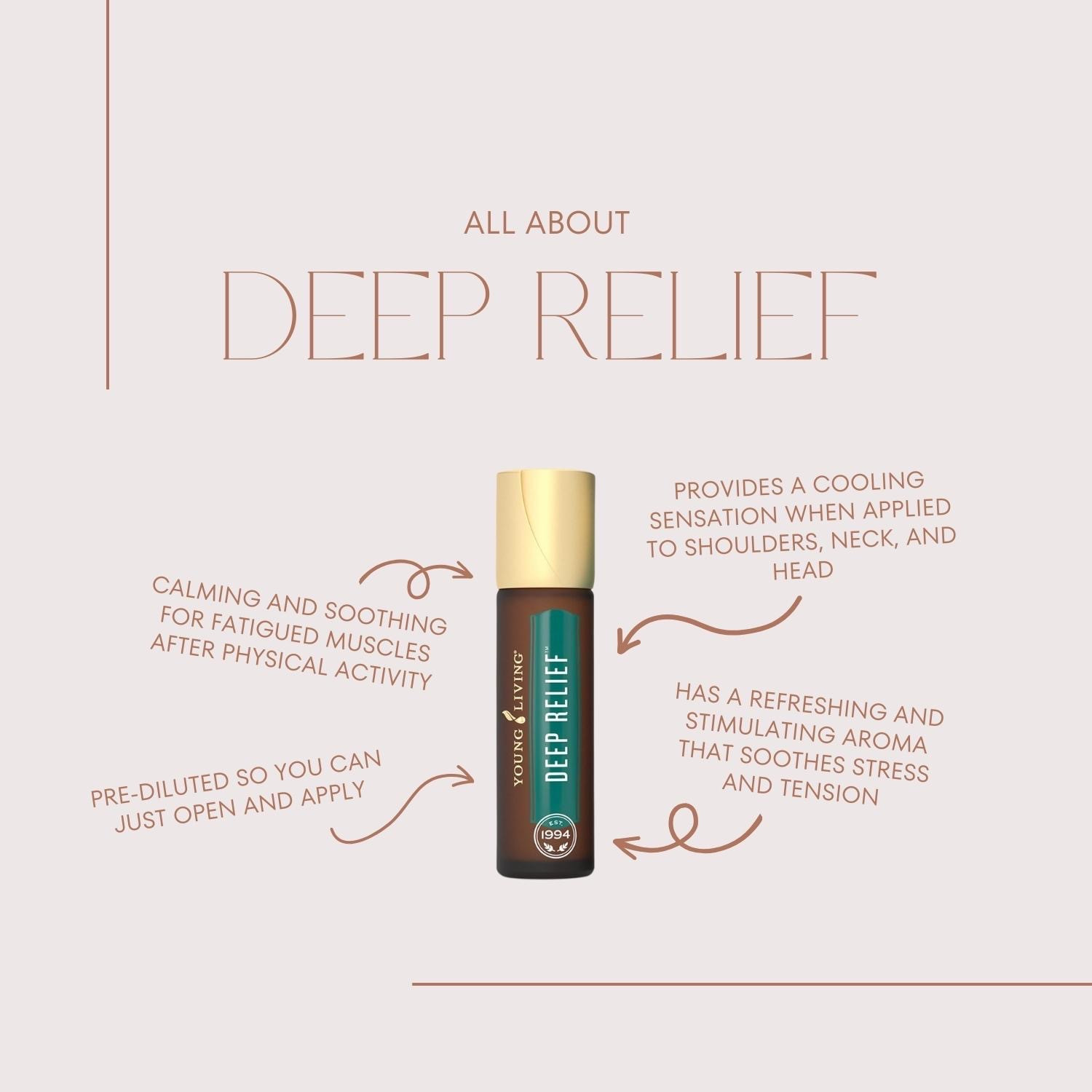 Last week we said 26 seconds after exposure, chemicals are found in measurable amounts in your body. The average woman applies 300 chemicals a day – 80 of those even before breakfast! Of the top ten most dangerous chemicals in our home, number one is air fresheners, those plug-ins or candles. Second on the list – cleaning supplies.
Ready to take the first step and curious about how you can get this kit and start guarding your home? Message me or comment below.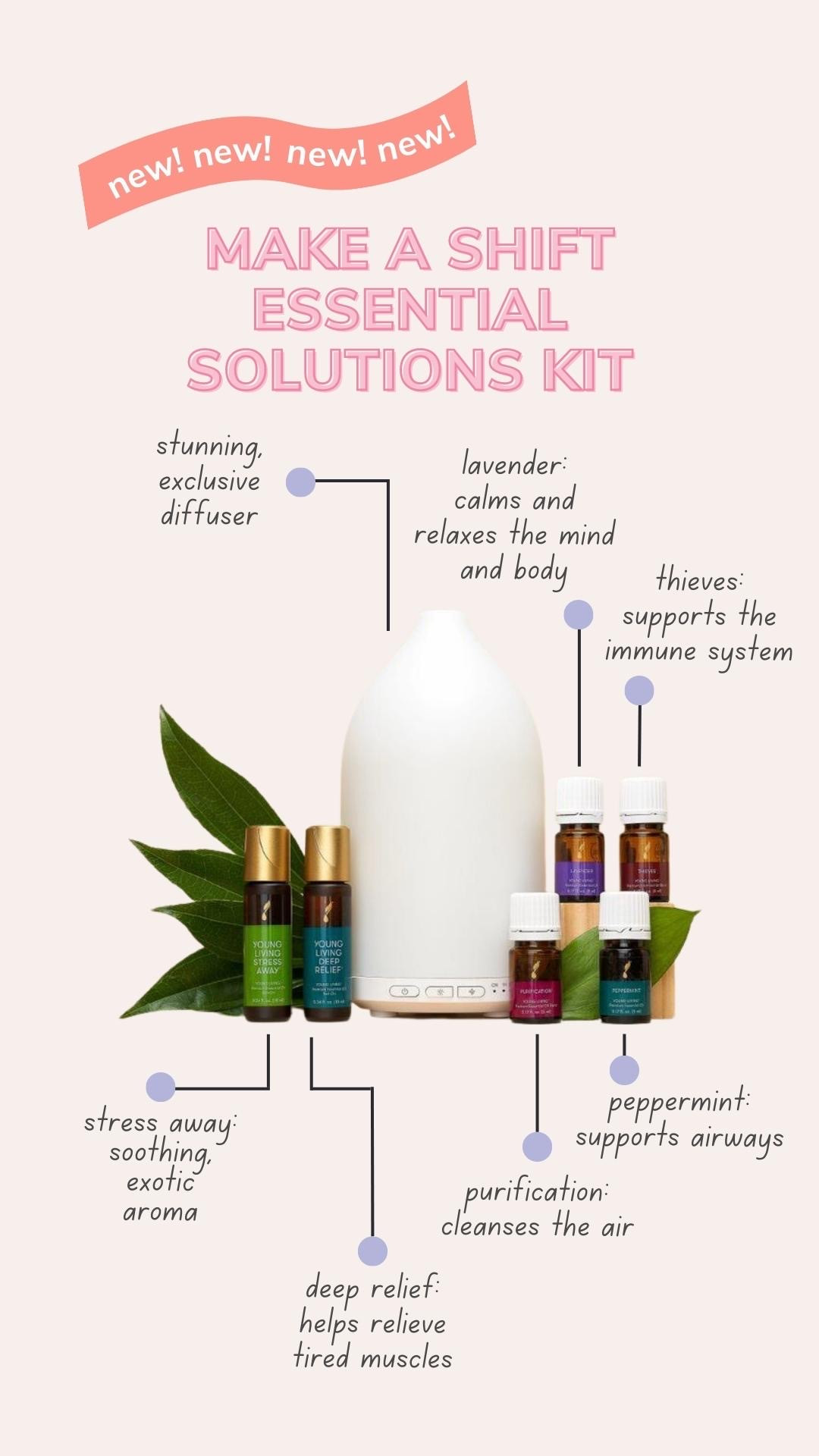 Next week we will dive into more detail about the toxins lurking in your cabinets that make their way to your clothing, your floors, your skin, your children, pets and food, also taking a look at greenwashing. Join us Sunday night at 8:15pm in Intentional Wellness.